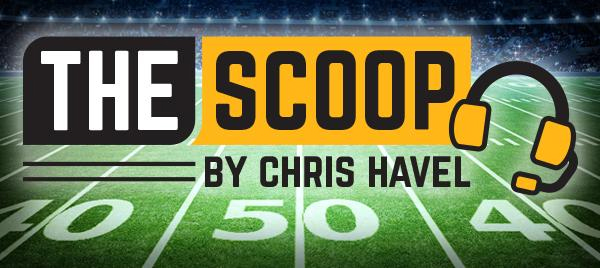 By Chris Havel
GREEN BAY, Wis. – In the wake of Green Bay's Week 1 reality check – a disappointing loss to New Orleans on Sunday – let's dispense with the nonsense.
Aaron Rodgers isn't Michael Jordan, the Packers aren't the 1997-98 Chicago Bulls and this isn't The Last Dance.
It was a surprisingly poor and dispirited effort – the tipping point occurring on the Packers' first possession of the second half while trailing 17-3. That's when Rodgers, lost his balance and fell but threw a red-zone interception in the process. He followed that with another interception to kill consecutive third-quarter drives. Game over.
The Saints went on to soundly defeat the Packers in their relocated season opener at Jacksonville's TIAA Bank Field. Perhaps two-thirds of fans there wore green-and-gold gear but had little to cheer. If a Packers' fan had somehow missed the game and new nothing but the final score, they'd be apt to guess that the Pack had dominated in the game and might ask "So how many TD passes did Rodgers end up with?"
Unfortunately zero.
Rodgers finished 15 of 28 for 133 yards, two interceptions and a sack. It was the first time in his 16-year career that his passer rating (36.8) was lower than his age (37), although he did have another game with an identical 36.8 passer rating. That was in Week 14 of his rookie season, back when he wore the uniform of a much younger quarterback.
Indeed, Rodgers' career has come full circle.
The question is this: Where do Rodgers and the Packers go from here? They better go back to work, because there's plenty of it to do.
Packers head coach Matt LaFleur credited the Saints. "They came ready to play; absolutely embarrassed us today," he said, adding that the loss was "humbling."
Rodgers chose different words to describe the abomination. "I'll let him use those words and I'll use, 'it's just one game,' " Rodgers said afterward. "We played bad. I played bad. Offensively we didn't execute very well. (It's) one game. We've got 16 to go."
Of course, Rodgers isn't entirely to blame.
You could say that the team treated the season opener as if it were a fourth preseason game. The starters played sparingly, if at all, during the preseason. Instead, the coaching staff believed they could replicate "live action" in a controlled environment. It seems they miscalculated, leaving the team healthy but wholly unprepared.
Then again, there's a difference between preparation and attitude. The Saints were uprooted by Hurricane Ida. They lost their practice facility, their third preseason game and their true regular-season home opener due to the hurricane's devastation. Still, the Saints persevered and prevailed. New Orleans played with attitude, caring little about the unconventional and inconvenient circumstances, and all about defeating Green Bay.
Jameis Winston completed an efficient 14 of 20 passes for 148 yards, five touchdowns and a 130.8 passer rating. He also rushed six times for 37 yards while keeping Green Bay's defense off-balance all afternoon.
Joe Barry, the Packers' new defensive coordinator, talked all offseason about how his unit would perform with passion and energy.
Most Packers' fans would argue none of that was present yesterday from his unit. The Saints' offense didn't commit a turnover while converting five of 10 third-down attempts and rushing 39 times for 171 yards, a 4.4 average.
New Orleans didn't punt in the first half.
Green Bay didn't have a sack and managed just one pass breakup, that by rookie cornerback Eric Stokes, their first-round draft pick.
Before the game, LaFleur was asked to comment about his new punter, Corey Bojorquez, also known as "Bo Jo." After singing Bo Jo's praises, LaFleur added, "I hope he holds (on placements) more than he punts." That didn't happen. Boroquez punted four times for a 44-yard average with one being downed inside the 20. He was asked to hold just once, that on Mason Crosby's 39-yard field goal.
Meantime, the Saints hammered out consecutive 15-play touchdown drives in the first half to suck the wind out of Green Bay's defense. The Packers' defense had three QB hits, no sacks and no forced fumbles. Alvin Kamara, the Saints' All-Pro running back, rushed for 83 yards and hauled in a 3-yard touchdown pass. Converted receiver Juwan Johnson caught three passes for 21 yards, including two touchdowns.
New Orleans was 4-for-4 in the red zone.
The Saints (1-0) did this without future Hall of Fame QB Drew Brees, and they did it for their fans.
"That was for the city," Winston said. "We did that for them. We knew how much it would mean to get a great victory for that region. They've been through so much … Hats off to them for their resilience, because they motivated us. They inspired us to come there and ball."
Hopefully, whatever inspired the Packers to lay an egg is gone next weekend.
"This is a good kick in the 'you-know-where,' " Rodgers said. "We felt like we were going to go up and down the field on whomever they have and that obviously wasn't the case." Obviously it wasn't.
"Every team has a game like this," said Packers running back Aaron Jones. "It's better to get it out now."
On the bright side the Packers (0-1) still have 16 games to play. A year ago, eventual Super Bowl champion Tampa Bay lost to the Saints, 38-3, in Week 9. They didn't lose again.
Tampa Bay had the right stuff.
Now we'll find out what the Packers are made of.