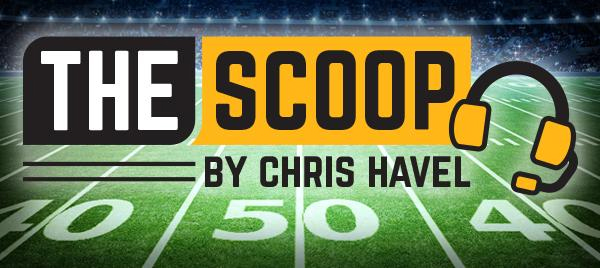 By Chris Havel
GREEN BAY, Wis. – If at first you don't succeed try, try again.
Or in Mason Crosby's case try, try and try again.
Crosby's fourth field goal attempt with a chance to win it proved to be the charm in Green Bay's excruciating 25-22 overtime victory Sunday at Cincinnati's gusty Paul Brown Stadium.
If ever there were teams fit to be tied it was these Packers and Bengals.
Green Bay's Crosby and Cincinnati's Evan McPherson combined to miss five field goals in the final 2:12 of regulation and overtime. Crosby also missed a PAT earlier, which started all of the trouble to begin with.
"The fact that we kept getting opportunities, you've got to give it up to our team, the way we fought to get in that position again," said Crosby. "And I just wanted so badly to come through there. I had a couple go bad there, and I'm just happy to hit that last one.
"There was a little bit of relief."
With 1:55 to play in overtime, Green Bay faced fourth-and-inches at the Cincinnati 32. Packers coach Matt LaFleur faced a decision: Go for it to get closer, and perhaps score a touchdown, or just kick it and win it.
After a brief chat with his kicker, LaFleur elected to send out Crosby for a fourth chance to get it right. This time Crosby's nightmare finally ended when he drilled the 49-yard field goal to seal the victory.
"I did what I thought in my gut was the right thing to do," LaFleur said.
Typically it would be a no-brainer, but not on this windy Cincinnati day, and definitely not with the usually reliable Crosby off his game.
"That definitely crossed my mind," LaFleur said of going for it on fourth down. "Certainly, especially there at the end when it was just fourth-and-inches …"
Before he made the decision LaFleur said he went to his kicker, looked him in the eyes and "there was zero flinch from him."
"I literally asked him. I walked over, he was in the kicking net, he was coming back towards the field, and I said, 'Hey, what do you think?' "
Crosby's response, according to LaFleur, was, "I got this."
"So I was like, 'All right, you got it,' " LaFleur said. "Go do it."
Crosby, the franchise's all-time leading scorer, did exactly that. He had drilled field goals of 44, 44 and 22 yards earlier in the game to extend his team-record streak to 27 consecutive made field goals.
Then he missed three straight before nailing the game-winner.
"You live, you learn and I'm glad I got to hit that last one," Crosby said.
All of the special teams' shenanigans overshadowed a commendable performance by the Packers' defense.
Green Bay (4-1) was without cornerback Jaire Alexander (shoulder), who was placed on injured reserve before the game, and cornerback Kevin King, who exited in the second half with a shoulder injury.
That left Eric Stokes (65 snaps), Chandon Sullivan (58 snaps) and Isaac Yiadom (26 snaps) trying to defend the Bengals' Ja'Marr Chase, Tyler Boyd and Tee Higgins.
Chase got the Packers for a 70-yard touchdown catch before the half. Otherwise, the Packers' secondary stuck together, communicated better and survived because the pass rush came alive.
Higgins' long catch of the day was 10 yards. Boyd's was 9 yards.
The Bengals (3-2) never got their running game going. Joe Mixon (10 for 33) and Samaje Perine (11 for 59) combined for just 92 yards.
The Bengals' Joe Burrow was sacked three times and hit on another five pass attempts. He finished 26 of 38 for 281 yards, two touchdowns and two interceptions for a pedestrian 85.5 passer rating.
Adrian Amos and De'Vondre Campbell made the interceptions, and Kenny Clark added six tackles. Preston Smith and Krys Barnes each had a sack, and Dean Lowry and T.J. Slaton shared another.
Safeties Darnell Savage and Amos were particularly sharp while directing the secondary.
It was interesting that Kingsley Keke was allowed to rush off the edge at times, and Slaton saw increased playing time.
Both produced decent results.
Offensively, the Packers accomplished a first in team history.
Green Bay never had a 300-yard passer, a 200-yard receiver and a 100-yard rusher in the same game until Sunday.
Aaron Rodgers completed 27 of 39 passes for 344 yards, two touchdowns and an interception. Davante Adams had 11 catches on 16 targets for 206 yards, an 18.7 average, and a touchdown.
Aaron Jones rushed 14 times for 103 yards, including a 57-yard gallop.
The Packers converted 4 of 11 third downs and committed just two penalties for 10 yards.
Green Bay managed this without All-Pro left tackle David Bakhtiari, left guard Elgton Jenkins and center Josh Myers – all out with injuries. Yosh Nijman (left tackle), Jon Runyan Jr. (left guard) and Lucas Patrick (center) all played well in their absence.
The victory was a chaotic, see-saw affair accomplished despite missing four starters on offense (Bakhtiari, Jenkins, Myers and Marquez Valdes-Scantling) and three on defense (Za'Darius Smith, Alexander and King).
Challenges like that can tear a team apart or bring it even closer.
Jones' decision to show confidence in Crosby suggests great chemistry.
"I went up to him and just told him I loved him," Jones said. "That was it. He told me he loved me, gave me a little head nod and went out there and hit the game-winner. You'll always stay with your teammates no matter what. I had a fumble last weekend. My teammates had my back.
"It's the same thing that goes on here. We're going to have his back."
Crosby responded by delivering in the clutch.