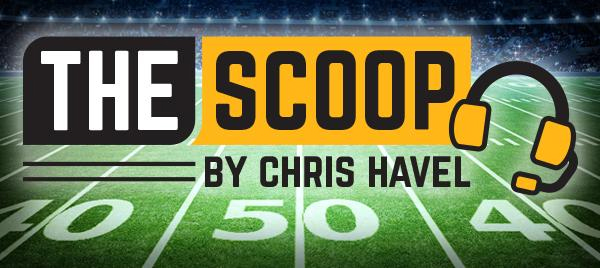 By Chris Havel
GREEN BAY, Wis. – Those Green Bay fans who preferred their Packers not play Mike McCarthy's Cowboys in the NFC divisional playoffs got their wish.
They also got a harsh reminder why McCarthy is no longer coaching the Packers, and of the wisdom in the old adage, "Be careful what you wish for."
Fourteen penalties, five sacks allowed and poor clock management proved to be the Cowboys' undoing in a 23-17 loss to San Francisco in their NFC wild-card game Sunday at Arlington's AT&T Stadium.
It sets up an interesting rematch in the NFC Divisional Playoffs between the Packers (13-4) and the 49ers (11-7) on Saturday at 7:15 p.m. at Lambeau Field.
Green Bay edged the 49ers 30-28 on Mason Crosby's walk-off 51-yard field goal in Week 3 at Levi's Stadium, where the temperature was 69 degrees at kickoff.
The Green Bay forecast for Saturday night is unseasonably mild, with temperatures expected to be in the high teens along with 12 mph winds at kickoff.
Saturday night's matchup will be the ninth postseason meeting between the teams. They have split the first eight, but San Francisco has won three straight, including the 2019 NFC Championship.
Tampa Bay (13-4) awaits the winner of Monday night's Cardinals-Rams game.
If the Packers and Bucs advance to the NFC Championship it gives Green Bay an opportunity to eliminate the teams that knocked them out the past two postseasons.
It also means Green Bay is going to have to earn it.
The Packers' Week 3 victory at Santa Clara triggered a stretch in which San Francisco lost five of six games to fall to 3-5 on the season.
Obviously, the 49ers have figured things out since then. They come into Saturday night's game having won five of six with their only setback a narrow 20-17 loss to the AFC's top-seeded Titans.
The Packers also come into the game having won five of six with their only loss coming at Detroit in a meaningless regular-season finale.
The 49ers and Packers are similar in their approach offensively, the greatest difference being at quarterback, where future Hall of Famer Aaron Rodgers has a distinct advantage over the 49ers' Jimmy Garoppolo.
Whereas Packers head coach Matt LaFleur can count on Rodgers to win games, such as the wild 30-28 affair last time these teams met, the 49ers' Kyle Shanahan does his best to make sure Garoppolo doesn't lose games.
Consider Garoppolo's performance Sunday at Dallas. He was a pedestrian 16 of 25 for 172 yards, one interception and a 67.8 passer rating. He wasn't sacked, though, and the 49ers rushed 38 times for 169 yards (a 4.4 average) and two touchdowns.
Clearly, the 49ers are going to try to run in order to set up play-action passes.
They also are going to come at the Packers with an array of screens, jet sweeps and an intricate short passing game. The Packers' defense is going to have to be as disciplined as it has been all season.
The 49ers' top weapons are do-everything Deebo Samuel, tight end George Kittle and wide-out Brandon Aiyuk. Samuel rushed 10 times for 72 yards and a touchdown against Dallas, while Aiyuk had five catches for 66 yards. Kittle was limited to one catch for 18 yards, but that doesn't make him any less dangerous.
San Francisco's offensive line is among the NFL's best do to its talent and Shanahan's offensive line-friendly scheme. The 49ers' plan hinges on running effectively, getting the football out of Garoppolo's hands quickly and enabling their top weapons to make plays.
Garoppolo was asked to list the keys to the win at Dallas.
"Guys just stepping up big in big, key situations – that's really what it was all day," he said. "Early on, we got it rolling with the offense and the defense just throughout the entire day. We got some dogs on our defense, man. It's fun."
The 49ers may have two less dogs on Saturday night.
Perhaps the most important storyline out of the Cowboys-49ers game is the status of Pro Bowl pass rusher Nick Bosa and All-Pro linebacker Fred Warner. Bosa exited in the second quarter with a concussion and didn't return, while Warner limped off in the fourth quarter with an ankle injury.
Nevertheless, the 49ers' defense held up thanks to Charles Omenihu (1 ½ sacks), Arik Armstead (four tackles and a sack) and Emmanuel Moseley (12 tackles).
Some of that was because of Dak Prescott's subpar day.
Prescott was 23 of 43 for 254 yards, one touchdown and one interception. He also was sacked five times and finished with a 69.3 passer rating.
The 49ers can't expect to sack Rodgers five times, or to hurry him into bad decisions. What they can do is shut down the running game, make the Packers' offense one-dimensional and take their best shot.
The Packers look to be healthier than they've been in while on both sides.
The return of All-Pro left tackle David Bakhtiari is timely. The last time these teams played Yosh Nijman made his first NFL start at left tackle. That was precipitated by Elgton Jenkins' season-ending injury.
On Saturday night, the Packers' offensive line (left to right) is likely to be Bakhtiari, Jon Runyan, Josh Meyers, Lucas Patrick and Billy Turner.
Defensively, the Packers anticipate the return of cornerback Jaire Alexander and edge rushers Za'Darius Smith and Whitney Mercilus. It is possible defensive coordinator Joe Barry will play Alexander as the slot corner while deploying Za'Darius Smith and/or Mercilus in obvious passing situations.
The Las Vegas odds-makers have installed the Packers as 5 ½ point favorites.