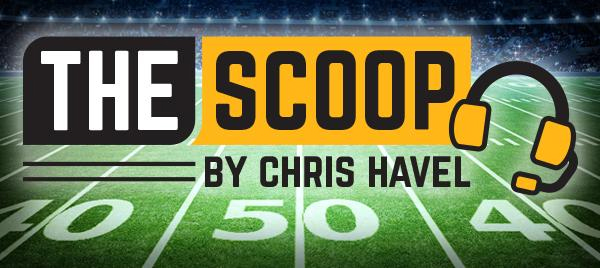 By Chris Havel
GREEN BAY, Wis. – So this is how it ends, not with a bang, but a whimper.
The Packers' most recent ill-fated Super Bowl run was laid to rest Saturday night, another postseason gone way too soon. The postgame autopsy merely confirmed the suspected cause of death: The Packers choked on a lethal combination of their own noxious special teams' play and the 49ers' suffocating pass rush.
Indeed, the Packers' stunning 13-10 loss to San Francisco in the NFC Divisional playoffs offered a fitting final play. While the 49ers' Robbie Gould lined up the game-winning 45-yard field goal, Green Bay only had 10 men on Lambeau Field.
It was as if Maurice Drayton, the Packers' special teams coach, decided to go with five pallbearers, rather than the customary six, only to wonder why they dropped the casket. Not that it mattered much. By then, the Packers were already gone.
"This is a tough pill to swallow for all of us right now," Packers coach Matt LaFleur said afterward. "That's a really disappointed locker room. I hurt for them."
The Packers (13-5) saw their third-straight 13-win season come to a bitter ending.
They had everything going for them. They were in front of a raucous crowd on a snowy, frigid and blustery Wisconsin winter night. They had beaten the 49ers earlier this season. They had the great Aaron Rodgers at quarterback, compared with the 49ers' mediocre Jimmy Garoppolo. They even had an opponent whose special teams' units were almost as awful as their own.
Then the tragedy unfolded. And the Packers unraveled, with only Green Bay's defense standing tall, and playing way too good to lose. Joe Barry's crew was a perfect 3-for-3 in the red zone. It forced a turnover. It made a valiant fourth-down stand to preserve the Packers' 10-3 lead with five minutes to play.
And still it happened. The NFL's worst special teams' unit picked the absolute worst time to reaffirm its ineptitude. Meantime, Green Bay's offense turned its opening drive into its best drive of the game.
A.J. Dillon bulled his way for a 6-yard touchdown to cap a 10-play, 69-yard drive that gave Green Bay an early 7-0 lead. After that, Rodgers and pals went: punt, punt, punt, blocked field goal, punt, FG, blocked punt for a TD and punt.
Rodgers was 20 of 29 for 225 yards with no touchdowns or interceptions and a 91.9 rating. He was sacked five times, hit six times and pressured constantly. Afterward, he was solemn, disappointed and reflective.
"A little numb, for sure," Rodgers said. "(I) didn't think it was going to end like this."
Who did? The Packers were 6 ½ point favorites. The only two questions were:
** How badly would they beat the 49ers?
** Who would they host in the NFC Championship?
It turns out they didn't, and they won't.
Now what?
LaFleur, Rodgers and obviously Drayton must lug around the burden of defeat.
The Dallas Morning News' Rick Gosselin released his annual "Special Teams" rankings. The 49ers were 25th. The Packers were dead last. It turns out LaFleur and Drayton never really fixed the special teams' woes. That's on them.
The Packers watched as Mason Crosby's 39-yard field goal attempt was blocked at the end of the first half. It effectively wiped out Rodgers' 75-yard pass completion to Aaron Jones, who was a whisker away from going the distance.
What should've been a 10-0 halftime lead was an uncomfortable 7-0 score.
The Packers did get a 33-yard field goal from Crosby early in the fourth quarter to push Green Bay's lead to 10-3. It should be noted that the 49ers' opening drive of the second half, which led to a field goal, was sparked by a big kick return.
Then, the Packers' defense made a glorious fourth-and-1 stand at its 19-yard line. Rashan Gary and De'Vondre Campbell stopped Elijah Mitchell for a 1-yard loss.
The Lambeau Field faithful celebrated what they thought was the game-clincher.
That's when history repeated itself, fate intervened and Corey Bojorquez's punt was blocked and recovered for a touchdown by the 49ers' Talanoa Hufanga. Suddenly, shockingly, it was 49ers' 10, Packers 10.
The 49ers' game-winning field goal drive seemed almost a formality at that point. That's because Green Bay's offense couldn't get it together.
LaFleur and Rodgers weren't able to resist the temptation of becoming pass crazy at the expense of the running game. Obviously, Dillon's chest injury, which limited him to 25 yards on seven carries, was a significant blow. But that's no excuse for LaFleur's offense rushing just 20 times for 67 yards.
Jones rushed 12 times for 41 yards and caught nine passes for 129 yards, but none of that led to touchdowns. Davante Adams grabbed nine passes for 90 yards but also couldn't get into the end zone.
Marcedes Lewis' fumble on the Packers' second drive also hurt.
Meantime, Green Bay's defense was driving the 49ers' Garoppolo nuts. He took forever to complete his first pass and finished 11 of 19 for 131 yards and a 57.1 passer rating. He was sacked four times and hounded constantly.
His poor throw to George Kittel was intercepted by Adrian Amos at Green Bay's 4 to kill a 49ers' drive late in the first half. It set up the Packers' final drive that ended in the blocked field goal try.
Green Bay's defense allowed just 212 yards and it held do-everything Deebo Samuel fairly in check. Samuel had 10 rushes for 39 yards and three receptions for 44 yards, but didn't find his way into the end zone.
Ultimately, Green Bay's offense needed to put more points on the board.
"Ten points is obviously not enough," Rodgers said. "The defense, man, played outstanding. Special teams obviously hurt us, taking points off the board and giving them points – but offensively, scoring 10 points, never good enough."
Rodgers lamented the lost opportunity.
"We truly had a Super Bowl-caliber team," he said. "In other years, it feels like sometimes you need things to go your way, but that didn't feel like this season.
"It felt like getting these guys back and the way we were playing on offense, and the way we could play on defense with those guys – and obviously they played excellent tonight – you just felt like this was a team that could really win it and didn't need a bunch of things to go their way. We just needed to make the plays in all three phases and then one of the phases played excellent, we didn't have a great night (on offense) and obviously special teams didn't either."
Rodgers declined to speculate on his future.
"I don't think it's fair to anybody or myself to really go down those paths at this point," he said. "It's disappointing, sad and fresh. I'll have conversations in the next week or so and start to contemplate after that."
LaFleur didn't place blame on Rodgers for the offense's woes.
"I think Aaron did everything he could," LaFleur said. "He was under a lot of duress. I think it's more to do with I didn't put our guys in position to make enough plays. I take that very personally."
Now, Rodgers will begin determining his future – and the team's – this offseason.
A year ago, the future Pro Football Hall of Fame quarterback criticized the Packers' culture, questioned his desire to play here and wondered if he might be playing elsewhere in 2021.
That seemed to clear the air and set the stage for what proved to be one of Rodgers' finest seasons in Green Bay.
Most fans still worshipped him, while some may have soured, but all wanted him to lead their Packers to victory in Super Bowl LVI.
Like Rodgers said. This isn't how they thought it would end.