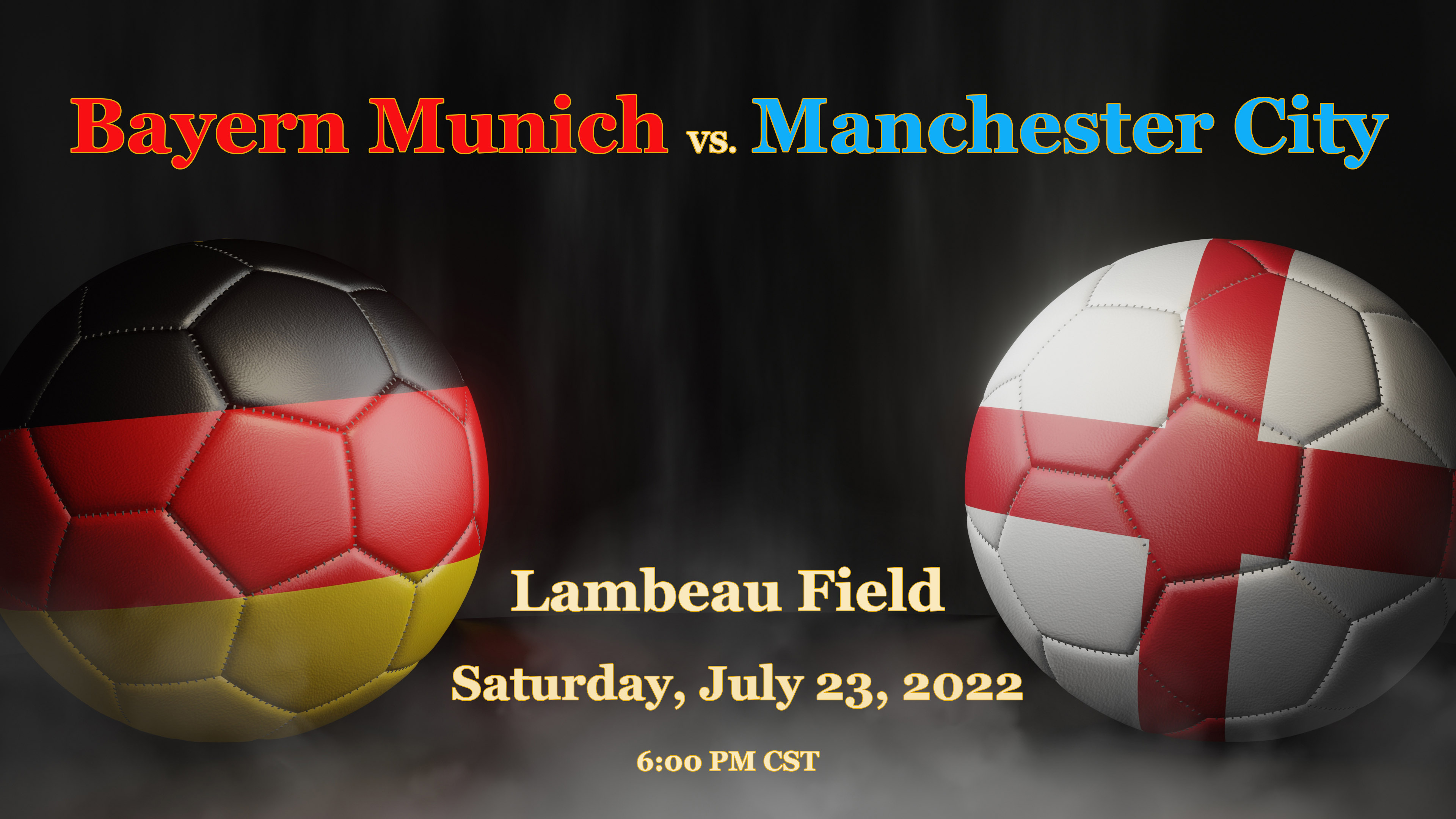 European Soccer is coming to Lambeau Field!!! For the first time the "Frozen Tundra" will be host to an exhibition match between Bayern Munich and Manchester City as part of the USA Cup tour.
Now is your time to see the most successful German team in history compete again the reigning Premier League Champions! Don't miss out on this historic event!!
Event USA, we can get you to all the games!