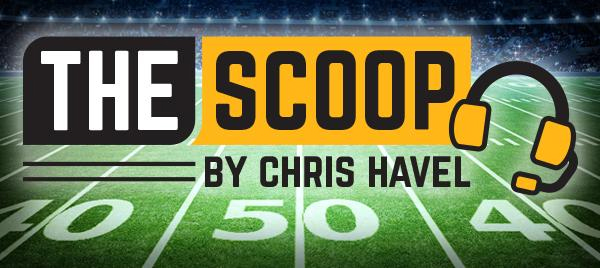 By Chris Havel
Special to EVENT USA
GREEN BAY, Wis. – Aaron Rodgers prefers production over potential.
The Packers feature a healthy blend of both.
There are veterans such as Marcedes Lewis, Randall Cobb, David Bakhtiari and Rodgers who have produced at a high level for more than a decade. There are All-Pros such as Kenny Clark, De'Vondre Campbell and Jaire Alexander who are in their prime and ascending.
There also are gifted rookies such as first-round picks Quay Walker and Devonte Wyatt who produced on college football's grandest stage.
Packers head coach Matt LaFleur had the opportunity to get (almost) all of the pieces to this 2022 puzzle on the field together for the first time during a pair of mandatory minicamp practices last week.
The tempo, communication and camaraderie were typical of LaFleur's practices: Fast-paced, animated and purposeful. LaFleur doesn't receive enough credit for getting his players – especially on offense – to focus on eliminating fumbles, pre-snap penalties and blown assignments.
LaFleur also deserves a "that a boy" for dealing with the reality of where this team is at offensively, defensively and on special teams.
On offense, LaFleur has used Davante Adams' departure as a unifying force. Players have openly discussed the concept of the sum total being greater than the individual parts. The notion of "Rodgers to Adams" bailing out the team despite a poor performance is no longer an option.
Lewis, who is entering his 17th season, offered some context.
"Football's a game of men going out there and taking what they want," Lewis said. "That's what we're doing in the tight end room. We're going to block it up, catch it and make plays. We're going to have a lot put on our shoulders with Davante gone. Spreading it around, running it more, which I love."
It's no secret that the Packers' approach on offense is going to change. It's going to be about true balance in terms of a higher run-pass ratio, throwing to the backs and tight ends to move the chains, and relying on play-action passes and Rodgers' right arm to hit big plays to receivers.
Rodgers estimated that "80 percent" of the offense's design revolved around getting Adams open. Those 169 targets are going to be spread out among the backs and tight ends, as well as the receivers.
Rodgers said he feels "really good" about the offensive line, especially when Elgton Jenkins and Bakhtiari return from injuries.
"I don't worry about that group," he said. "They've been coached so well over the years."
Rodgers' presence at the mandatory minicamp was meaningful for a variety of reasons. First, it allowed Packers' fans to hear their franchise quarterback talk about an array of topics including Adams' departure, the offense's evolution and expectations for the fast-approaching season.
Rodgers appears to be in a great place right now, and that includes focusing on running the football to set up play-action passes, which bodes well for the Packers.
On defense, LaFleur is fostering a culture that screams, "We're good … maybe great, we know it, and we're going to show it."
Defensive coordinator Joe Barry's unit isn't lacking for confidence.
"We're definitely excited about it," safety Adrian Amos said. "Everything comes down to how we execute when the season comes. On paper and knowing each other we can be special, but we've got to be consistent and do it every day."
Amos' key part of the statement was "and knowing each other."
The Packers' defense isn't relying on a collection of high-priced mercenaries to come in and do the job. They return nearly all of the starters from last year, and have added veteran defensive tackle Jarran Reed, veteran corner Keisean Nixon and rookies Walker and Wyatt.
The continuity will be critical under Barry.
Lewis, the rugged tight end, called the Packers' defense "salty."
That's being tough and aggressive, according to Webster's, which seems to fit Green Bay's defensive mindset.
Alexander, who missed most of last season with a shoulder injury, echoed that sentiment.
"We've got to play a game first, you know, I can't really say we'll be dominant, but we have all the pieces," he said.
The defense's goal, Alexander said, is to be "nasty, just nasty."
"Sky's the limit," he said. "You know who is back? The general is back. The sky is the limit."
On special teams, LaFleur and GM Brian Gutekunst collaborated to hire new coordinator Rich Bisaccia early in the offseason. They added several draft picks and the aforementioned Nixon to boost special teams.
Now, Bisaccia will be left to roll up his sleeves and work his magic.
Offense, defense and special teams – it appears LaFleur has all the bases covered. Now it's up to him and his team to knock it out of the ballpark.