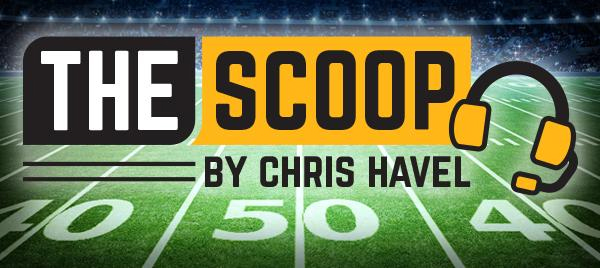 By Chris Havel
Special to EVENT USA
GREEN BAY, Wis. – John Madden loved Brett Favre, but it's doubtful the Pro Football Hall of Fame coach and broadcaster loved him as much as Favre loved the 1996 Packers' defense.
With LeRoy Butler's HOF induction ceremony set for Saturday, Aug. 6, it's a terrific opportunity to celebrate the safety's illustrious career in addition to the 1996 Super Bowl champs and their incredible defense.
One of the best ways to gauge a defense's greatness is to ask the quarterbacks: The one with the defense, and the one who has to face it.
Favre's praise of that '96 defense has been effusive and unwavering.
Early on, it was Reggie White who emboldened him to be himself and to play with confidence. If Favre threw a pick, White would sidle up to him and say, "Just be you and keep throwing it. We've got your back."
Indeed, the defense had Favre's back, and they had just about every other quarterback backed into a corner. Opposing quarterbacks had a combined passer rating of 55.4 in 1996. That's a journeyman at best.
Opposing QB's threw for 12 touchdowns and 26 interceptions (three for pick sixes) while being sacked 37 times and completing just 283 of 544 passes. That's 52 percent. That's not good on third-and-long.
Opposing offenses eclipsed 20 points in just three games. That's it.
That's crazy.
With White leading the charge up front, and defensive coordinator Fritz Shurmur moving Butler around like a queen on a chess board, the '96 defense allowed just 13.1 points per game. They also gave up just 19 touchdowns in the 16-game season, which was three fewer than the 1985 Bears defense – widely considered the greatest ever – yielded that year.
The Packers' defensive line featured White, Gilbert Brown, Santana Dotson and Sean Jones, which ranks among the NFL's best all-time.
Wayne Simmons was a tough-as-nails strong-side linebacker whose tenacity, long arms and vice-like grip tormented tight ends and ball carriers. Brian Williams, the weak-side 'backer, could run like the wind.
In the middle, ever-steady George Koonce plugged gaps and kicked butt. Ron Cox, the ex-Bears linebacker, stepped in and played well enough to win Super Bowl XXXI after Koonce sustained a late-season injury.
The corners were Doug Evans, a former college safety who understood zone coverage and had sprinter's speed, and Craig Newsome, who often pressed and bullied receivers at the line. By the time they got open against Newsome, the quarterback often was on his back.
The safeties were brilliant.
Eugene Robinson was a late addition on the eve of training camp. His experience and All-Pro talent enabled Butler to blitz, jump routes and essentially play a free-wheeling style that suited his talent and intellect.
Butler's instincts were unparalleled.
He finished with 38 interceptions and 20 ½ sacks in 12 seasons.
Brown, who will join Butler's wife Genesis as his HOF presenters, spoke glowingly of his teammate after their careers ended.
"LeRoy was one of those guys that when you're picking sides on a playground you'd want him to be on your team because you just knew he was going to be a winner," Brown said. "He knew football. He was never scared. He didn't have time to be scared. He was too busy making plays and making sure we got it done out there."
Brown continued.
"He loves to laugh and have fun, and that smile of his is the best. But when it came time to be serious and get after it, LeRoy Butler was the man. When everything was on the line he didn't have time for foolishness. We were locker mates all the way through and I learned so much stuff from him. He taught me how to be a pro's pro."
That season the '96 Packers outscored their opponents 100-48 in three playoff victories. Their closest game was the 35-21 victory over New England in Super Bowl XXXI. The Patriots started fast but with the game slipping away, they never crossed midfield in the fourth quarter.
The Packers' defense slammed the door shut.
When Butler accepts his HOF induction in August, the hope is that it will shine the spotlight on him, White and that great 1996 defense.
It also should serve to remind today's fans that so long as you have a top-notch head coach and future HOF quarterback – in addition to a dominant defense – the Super Bowl is well within reach.
In 1996, the Packers' offense didn't have a 1,000-yard rusher or receiver. They rode Edgar Bennett and Dorsey Levens in both the run and pass game, and they relied heavily on tight ends Mark Chmura and Keith Jackson throughout the season.
When Robert Brooks tore up his knee in Week 7, and Antonio Freeman broke his forearm in late October and missed four weeks, the Packers' offense still survived because of its own versatility, and its defense.
It didn't hurt that Desmond Howard, Chris Jacke and Craig Hentrich were among the most reliable returners, kickers and punters in the game.
All of that added up to a Super Bowl championship.
Stop me if any of that sounds familiar leading into the 2022 season.
The party on August 6 is going to be all about LeRoy Butler, as it should be, but he would be the first to say it takes a team to achieve greatness.