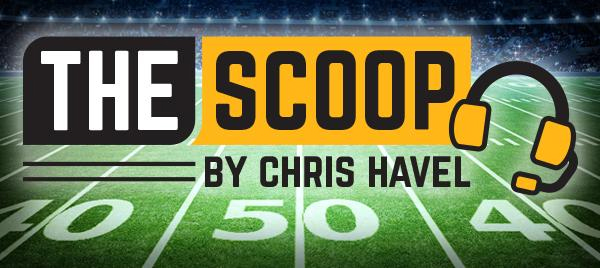 By Chris Havel
Special to EVENT USA
GREEN BAY, Wis. – In two months the Packers will celebrate Labor Day the old-fashioned way. They'll be working out the details of their Week 1 game plan for the Sept. 11 season-opener at Minnesota.
By then the 53-man roster will be set, roles will be hammered out and the team's identity will begin taking shape in earnest.
Expectations are high and concerns are minimal.
Pro Football Focus rates the Packers' roster as the NFL's fifth-best overall, with only the Buccaneers (second) and the Rams (fourth) ranked ahead of them in the NFC. The AFC's Bills (first) and Chargers (third) round out the top five.
Matt LaFleur and his staff have proven to be among the NFL's best during a 39-10 run since the 2019 season. Through the draft and free agency, GM Brian Gutekunst has effectively provided his head coach with talented players who fit the scheme and the culture.
So how does this 2022 season of promise play out?
A year ago, I made five fearless predictions and went 2-for-5, which would make me a Hall of Fame hitter if this were baseball.
It's not.
I was correct regarding Joe Barry's defense elevating its game, A.J. Dillon and Aaron Jones developing into a formidable one-two punch, and Davante Adams finally getting paid.
Adams got paid, but it was by the Raiders, so I was half-right. I misjudged Rodgers' return date. I thought Sept. 1 or so. He fooled me by showing up at the start of training camp last season, although I did predict he'd play fabulously whenever he did show.
I also thought the offensive line could dominate until David Bakhtiari returned, but that was before Elgton Jenkins went down with a season-ending injury in Week 8.
This year I'm going to up my game – just like the Packers – and draw a walk before hitting for the cycle. The predictions, like the at-bats, keep getting more difficult.
Here goes:
** The Walk: The Packers will win their fourth-straight NFC North title, but Minnesota, Detroit and Chicago are better so it won't be easy.
The Vikings' offense is loaded with talent at the skill positions, but its offensive line remains a perpetual problem. Minnesota's defense will rely on Danielle Hunter and Za'Darius Smith to generate pass rush, but both are coming off back injuries with little depth behind them.
The Lions are ascending under head coach Dan Campbell, and Jared Goff threw 11 touchdowns to just two interceptions in the final six weeks last season. Detroit's defense is still playing catch-up, though, and it lacks serious playmakers.
The Bears have Justin Fields and hope. It's not much, but it's something.
The Packers' season will start with a win at Minnesota in the opener, and it will end with the starters resting in an inconsequential Week 18 finale against the Lions on Jan. 8 at Lambeau Field.
** The Single: The Raiders' Derek Carr will miss Davante Adams more often than Packers' fans. It's not that Carr isn't a fine NFL quarterback. He's just not Aaron Rodgers.
Brett Favre recently made the bold prediction that Adams' numbers will be down without Rodgers throwing to him in this offense. I agree that Adams' numbers will decline, but I doubt it will be a drastic drop-off.
Adams is too good, and the Raiders have too many weapons, for that to happen.
The prediction is Adams will make the Pro Bowl, and the Packers' offense will be more productive this season than last.
The Packers' offense ranked 10th in yards gained in 2021. It will be better this season thanks to a healthy offensive line, more diversity and less predictability.
** The Double: The Packers will have a stretch where they'll have to survive for multiple games (two or three) without Aaron Rodgers. The prediction is that Jordan Love plays well enough to provide a promising glimpse at a future without Rodgers.
Rodgers was 35 of 59 for 329 yards with one touchdown and one interception through his first three seasons.
Love is 36 of 62 for 411 yards with two touchdowns and three interceptions in his first two seasons.
Frankly, Love should benefit from an offense built to run the football, move the chains and shake receivers free through play-action passes.
** The Triple: All the speculation regarding the Packers' receiving corps is interesting, and it makes for eye-catching headlines, but I don't see Julio Jones being signed by Green Bay.
I do believe there's an outside chance the Packers will look at Odell Beckham, Jr., as an option if the receiving corps struggles or is hit with a rash of injuries.
Otherwise, the prediction here is that Sammy Watkins will be productive, and Allen Lazard will be the clear-cut No. 1 receiver. Lazard had 40 catches on 60 targets last season. He hauled in eight touchdown receptions, which is a touchdown every five catches.
Lazard if flying so far under the radar defenses will need a seismograph to detect his presence, but that's for us to know and them to find out.
Lazard will eclipse 70 receptions, 1,000 yards and eight touchdowns.
** The Home Run: The Packers and Buccaneers will meet twice.
The first game will be Sunday, Sept. 25, at Raymond James Stadium, featuring the future Hall of Fame quarterbacks, Tom Brady and Rodgers.
It will be interesting to see how the Packers deal with a Bucs' defense that added Akiem Hicks this offseason to go with Vita Vea, Shaq Barrett, Devin White, Lavonte David and the rest.
The second matchup will be in the NFC Championship in Tampa.
This time, the Packers and Rodgers will score the game-winning touchdown for a 34-30 victory and a trip to Super Bowl LVII.
After that it'll be time to bring on the Bills, and to bring back the Lombardi Trophy to Titletown, USA.