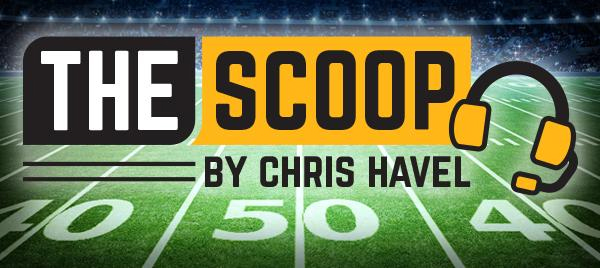 By Chris Havel
Special to EVENT USA
GREEN BAY, Wis. –While a majority of fans don't get too excited about preseason openers, the Packers' coaches and players eagerly await the chance to gauge themselves against the 49ers on Friday night.
The competition has been keen in training camp thus far, and the quality of depth appears genuine from top to bottom. It's a cliché, but in this case it may be true: The Packers will be forced to cut some fine players.
The evaluation process is a constant throughout camp, but the preseason games provide that next-level challenge. Some coaches say they weigh the practices and games equally in their evaluations.
Don't bet on it.
"That's why we're so excited to get to San Francisco this week," Packers head coach Matt LaFleur said Sunday. "It'll be a great test for all our players."
Clearly, players can earn roster spots and solidify roles in these games.
A year ago, De'Vondre Campbell drew praise from LaFleur after the Family Night Scrimmage and again after the preseason opener. Campbell merely went on to become an All-Pro inside linebacker.
This year, the Packers' starters are a bit more settled, but not entirely.
The offensive line remains in a state of flux.
The two most popular configurations are as follows:
** No. 1 (left to right): Yosh Nijman, LT; Jon Runyan, LG; Josh Myers, C; Jake Hanson, RG; and Royce Newman, RT.
** No. 2 (left to right): Nijman, LT; Runyan, LG; Myers, C; Newman, RG; and Zach Tom, RT.
The wild-card is Tom.
The 6-4, 308-pound rookie from Wake Forest has been impressive thus far. Tom looks and moves like a tight end, with his agility and quickness on display, but he's doing it as a sleek, strong 300-pound man.
The Packers wouldn't be working him at right tackle if they didn't think he had a future there. The landscape changes once Elgton Jenkins and David Bakhtiari return, but until then I wouldn't be shocked if Tom is the Week 1 starter at right tackle, with Newman at right guard.
Beyond that, I could see Tom as the starting right guard once Jenkins or Bakhtiari returns. Hanson looks to be the backup center, with Tom and Nijman the backup tackles.
The disappointments in camp have been few thus far.
Aside from Jenkins' and Bakhtiari's not being available, there's been little to be overly concerned about.
Safety Darnell Savage's hamstring injury – which isn't expected to be a serious, long-term problem – was about the only bad news coming out of Friday's Family Night Scrimmage.
There was that and LaFleur's disappointment in the team's overall conditioning, which prompted him to wisely cancel the final four-minute offense segment which was to include live tackling.
Family Night capped a run of five straight days of practice.
LaFleur said he saw "a couple guys dragging" and decided to wrap it up early rather than risk injury.
"We definitely are not where we need to be right now as far as overall conditioning," he said.
Expect LaFleur and his staff to rev up the conditioning going forward, and a handful of selected players doing extra work after practice.
Beyond that it's been full speed ahead.
Rookies Devonte Wyatt and Quay Walker showed out on Family Night.
Walker, who is Campbell's running mate at inside linebacker, displayed the speed and awareness that made him the 22nd pick overall.
Meantime, Wyatt was stout against the run and explosive in pass rush. He used a spin move to leave Sean Rhyan in the dust and would have had a clean shot on quarterback Jordan Love.
"I would've killed Jordan," Wyatt said with a laugh after Sunday's practice, according to SI's Bill Huber. "I would've killed Jordan."
Wyatt, the 28th pick, has been having a steady if unspectacular camp. On Friday night he made his presence felt.
"I think I did Ok," he said. "I think I did a solid job but definitely got little things to work on."
Wyatt's humility, attention to detail and desire will serve him well.
As for Walker, I'll be shocked if he isn't making plays sideline-to-sideline in the Week 1 opener at Minnesota.
Walker is that impressive.
Also on defense, safety Vernon Scott worked ahead of Shawn Davis with the No. 1 defense after Savage left with the hamstring injury.
Scott, who wears No. 36, is a bigger, faster version of Davis who has been sidelined by injuries the past two seasons. Clearly, the Packers like the former TCU star or they wouldn't have been so patient with him.
Now, it appears that patience may pay off for both the player and team.
At slot corner, the Packers used Rasul Douglas, Jaire Alexander and Eric Stokes in that position. The thinking is twofold: If there's an injury, another corner can step in, and depending upon the opponent certain matchups in the slot may be more favorable.
It's a tip of the helmet to the defensive secondary's depth.
Beyond that, rookie receivers Samori Toure and Romeo Doubs were impressive on Family Night.
Doubs continued his streak of making "wow" catches, while Toure opened some eyes.
Toure, who is a deep threat, showed he can make plays in the red zone. He made two clever, sliding catches in the end zone. One came on an end-zone fade from Jordan Love in one-on-ones; the other came during 11-on-11 near the goal line on a Danny Etling pass.
"I think he's got really good body control and body movement," LaFleur told reporters afterward. "He's a smart kid that really works at it."
Veteran receiver Allen Lazard was impressed.
"He definitely made a step up tonight," Lazard said.
Toure's 4.35-seconds speed in the 40-yard dash can't be discounted. If the Packers learned anything last season it's that their offense can't function at its best without a speed receiver to stretch the field.
The Packers struggled when Marquez Valdes-Scantling was out last season. With second-round pick Christian Watson sidelined while recovering from knee surgery, Toure is the favorite for that role.
LaFleur said he is pleased with the rookie receivers' play early on.
"Really, all the rookies have done an outstanding job in that wide receiver room," LaFleur said. "They've shown a lot of flashes. It'll be interesting to see what happens in San Francisco."