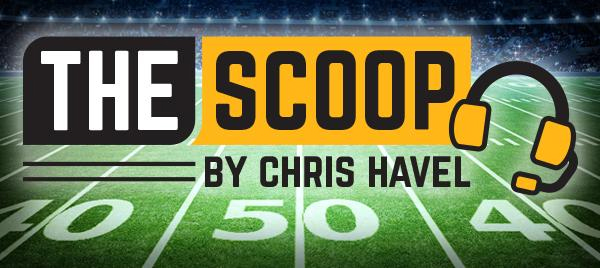 By Chris Havel
Special to EVENT USA
GREEN BAY, Wis. – The Packers' offense might have found a way to win despite the typical Week 1 growing pains, but multiple self-inflicted wounds were too much to overcome.
A patchwork offensive line and Allen Lazard's absence plus numerous mental miscues proved to be lethal in the Packers' 23-7 loss to the Vikings in Sunday's season opener at U.S. Bank Stadium.
The setback conjured images of Green Bay's loss in last year's opener, a 38-3 dud against the Saints at Jacksonville.
Aaron Rodgers has seen it all in 18 NFL seasons. That includes the annual Week 1 overreactions to bad losses by good teams.
So when asked to compare the season-opening losses – a request lacking a purpose – he responded like a true pro. He responded with sarcasm.
"I feel like we had a much better performance (this season)," Rodgers quipped. "We scored four more points (Sunday) than we did that day. There's a lot to build on when you compare the two."
Rodgers paused, removed tongue from cheek, and continued.
"Look, it's tough to win in this league," he said, "and it's definitely tough when you get in your own way too many times."
Indeed, the Packers' offense spent much of the day playing with its food, at least until game's end when it was asked to leave the table.
Christian Watson's drop of a would-be 75-yard touchdown catch on the Packers' first offensive play of 2022 set the tone. A.J. Dillon getting stuffed by smack-talking ex-Packer Za'Darius Smith on fourth-and-goal at the Vikings' 1 early in the second quarter extended the misery.
Justin Jefferson's dominance of the Packers' secondary sealed the deal. Halfway through the first half concerned fans should have tweeted Jefferson's bio to Green Bay defensive coordinator Joe Barry.
Was Barry somehow unfamiliar with Jefferson's work? It looked like it.
Kirk Cousins hooked up with Jefferson on nine of 11 targets for 184 yards and two touchdowns. It looked eerily similar to Matthew Stafford to Cooper Kupp with the Rams, where Vikings' first-year head coach Kevin O'Connell was the offensive coordinator a year ago.
Jefferson wasn't merely open. He was playing solitaire.
Getting separation is one thing. Being ignored is something else.
Even the Vikings' terrific young receiver was surprised he was so open on his second touchdown catch of the game. It was a 36-yard grab in which there wasn't a Packers defender within 10 yards as he sprinted into the end zone to make it 17-0 with 35 seconds left in the first half.
"I was thinking somebody was about to come from behind and tackle me," Jefferson said. "I thought (Packers cornerback Jaire Alexander) had run with me. But he wasn't there. It kind of shook me up a little bit, but I'm glad I got into the end zone."
It shook up Alexander, too.
"All week, (I) was asking for that matchup," Alexander told reporters. "But it ain't about me. It's about the team. It ain't about me. If it was my way, you know what I would be doing."
None of this rises to the level of mutiny, but it's likely to shake the lines of communication between the defensive coordinator and his players.
Offensively, Packers head coach Matt LaFleur's game plan seemed predicated on tackles David Bakhtiari and Elgton Jenkins playing. Neither was available as they continue to rehab their knee injuries.
Yosh Nijman held up at left tackle, and Zach Tom played well at left guard when Jon Runyan exited with a concussion. The right side wasn't nearly as solid with Jake Hanson struggling at guard and Royce Newman in way over his helmet at right tackle. Newman surrendered two sacks, by my count, and both led to Vikings' points.
So long as Newman is the right tackle, the Packers' line is in "disarray."
The Packers and Vikings each ran 61 plays. That's where the similarities between the offenses ended.
Cousins finished 23 of 32 for 277 yards with two touchdown passes, no interceptions and a 118.9 passer rating. He was under considerable pressure, but sacked just once.
Dalvin Cook, the Vikings' star running back, rushed a workmanlike 20 times for 90 yards (a 4.5 average) with a long of 16.
The Packers' defense actually played well in stretches.
Both teams were 1-for-3 in the red zone. The Packers were just 3 of 9 on third-down conversions, but the Vikings (4 of 13, 30.8%) were worse.
The Vikings' four sacks were a significant factor in the outcome.
Trailing 17-0 with the football on the opening possession of the second half, Rodgers drove the Packers to a first down at Green Bay's 44. LaFleur called a slow-developing pass play, Newman couldn't hold up and Rodgers was sacked by Jordan Hicks. The football came loose and Minnesota recovered.
The Packers' defense bucked up and held the Vikings to a field goal to make it 20-0, and Green Bay's offense finally found the end zone on its next possession to close it to 20-7.
But it was too little, too late.
"We had a lot of chances today," Rodgers said. "I'm not taking anything away from their defense, but we hurt ourselves many times, myself included. We had a lot of opportunities to score more than seven."
Rodgers said he should have kept the football on the RPO (run-pass option) in which Dillon was stuffed at the 1.
Watson's opening-play drop didn't help.
"Obviously, it'd be great to have a 75-yard touchdown to start the game, but drops are going to happen. It's part of the game," Rodgers said. "It's the mental stuff that we just can't have because we're hurting ourselves. Whether we're going the wrong way on a block or missing a protection something or missing a hot or not running the right route, the right depth, there was just too many mental mistakes."
Rodgers was 22 of 34 for 195 yards and one interception. He finished with a dismal 67.7 passer rating and was hit repeatedly.
Aaron Jones and A.J. Dillon were the only active running backs. In hindsight it makes sense because LaFleur didn't seem interested in sticking with the running game. For that matter, he didn't seem too interested in devising ways to get the football to his featured backs.
Jones had five carries for 49 yards and three catches for 27 yards. Why he isn't a greater focal point for the offense is beyond me. Dillon rushed 10 times for 45 yards and caught five passes for 46 yards.
Many were anticipating the Packers' deploying Jones and Dillon together. Instead, they scarcely used either one. They combined for 167 yards on just 23 touches. That has got to change.
On the bright side, the Packers' special teams' wasn't the culprit. It wasn't even culpable. It was a non-factor, which qualifies as progress, I suppose.
Clearly the Packers have lots of work to do between now and Sunday's 7:20 p.m. kickoff against the unbeaten Bears (1-0) at Lambeau Field.