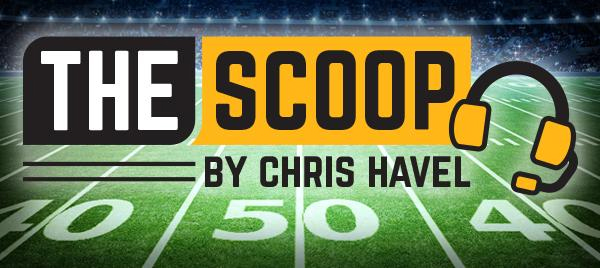 By Chris Havel
Special to EVENT USA
GREEN BAY, Wis. – Matt LaFleur kept his promise.
The Packers' head coach vowed to give Aaron Jones more touches against the Bears Sunday night. That came after the explosive back was largely ignored in last week's season-opening loss at Minnesota.
LaFleur called Jones' number 15 times and No. 33 responded by whistling through Chicago's defense to the tune of 132 yards and a touchdown. He also caught three passes for 38 yards and a touchdown.
Jones' exploits, which coincided with the healthy return of offensive lineman Elgton Jenkins, were too much for Chicago as the Packers rolled to a 27-10 victory at Lambeau Field.
"Aaron Jones, man, he was absolutely electric," LaFleur said. "Every time I'd think he was going down, he'd somehow find a way to squirt his way through. And he's just a hell of a competitor and he's a guy that just embodies everything that you want in a football player: the way he works, how selfless he is, how he cheers for his teammates, how he supports his teammates.
"They don't make many like this guy. He is one of a kind. We're lucky to have a guy like that. It's not a surprise to me that he was elected a captain, just the way he treats everybody in this building. So respectable, just works his ass off and he's a hell of a player, too. He's a guy that obviously we have to get involved each and every week."
The Packers' Aaron Rodgers aided and abetted Jones and the run game by efficiently completing 10 passes for first downs. That allowed Jones and A.J. Dillon more opportunities to hammer away at the Bears.
"Tonight was really about 28 (A.J. Dillon) and 33 (Jones), getting them the football," Rodgers said. "I didn't play great. I feel like the stats look a little better than the game. … I missed some throws that I should never miss. There were some opportunities for more points out there."
The Packers rushed for nearly as many yards (203) as the Bears' offense totaled (228). Green Bay was sloppy as evidenced by its three fumbles, but still racked up 414 yards. The highlight was a 21-point second quarter in which Jones scored twice. His 15-yard run gave Green Bay a 10-7 lead and his 8-yard touchdown catch pushed it to 17-7.
Allen Lazard, who was making his season debut after missing the opener with an ankle injury, hauled in a nifty 13-yard touchdown catch to make it 24-7 to close out the half.
It's true the Packers' offense didn't play its best game, but it did play its preferred style by running the offense through the backs.
A reeling Bears' defense had to know what was coming.
They couldn't stop it anyway.
"It says a lot about our offense," a beaming Jones said. "You know what's coming, but you have to stop it. That's not easy to do. I just say kudos to our whole offensive unit and our whole team for responding and bouncing back from last week."
Jones only had five carries in the Packers' 23-7 loss at Minnesota, and Green Bay only rushed 18 times as a team. That changed with LaFleur's commitment to running and Jenkins' return at right tackle.
"If he's not in the lineup, we don't win that game," LaFleur said of Jenkins. "It transcends his level of play, what he's able to bring to us. For his first night out, I thought he did a great job."
Jenkins allowed a pair of sacks in the first 20 minutes, but after he got his cleats under him the Pro Bowl lineman pitched a shutout. Jenkins' return allowed Royce Newman to slide to right guard, his best position.
"The definition of success isn't always measured in stats," Rodgers said. "And for Elgton, I thought tonight was an absolute success, I really do. He's been out for a long time (since Nov. 21, 2021), and he's battled in practice and he's battled in rehab, and he went out there and played an NFL football game. That, to me, is a successful night."
Rodgers was sacked three times, which is three too many, but he didn't endure anything close to the beating he took at Minnesota.
Rodgers also looked more in sync with his receivers, and in particular rookies Romeo Doubs and Christian Watson. He finished 19 of 25 for 234 yards, two touchdowns, no interceptions and a 131.1 passer rating.
The Packers' All-Pro quarterback completed passes to eight different receivers, with none catching more than three passes.
Veteran Sammy Watkins made the most of his three catches by racking up 93 yards. His 24-yard grab late in the first quarter helped set up the Packers' first touchdown. His 55-yard catch-and-run in the fourth quarter set up Mason Crosby's 28-yard field goal to make it 27-10.
Randall Cobb also was efficient catching three passes in as many targets for 38 yards. Meantime, A.J. Dillon banged away 18 times for 61 yards as the Packers averaged 5.2 yards per rush.
In Week 1, the dispersal of targets was 19 to the backs/tight ends compared with 16 to receivers. Against the Bears, it was nine targets to the backs/tight ends compared with 16 to receivers.
In LaFleur's first three seasons his offense targeted receivers 65 percent of the time, which was exactly the percentage in Sunday night's game.
The goal is to rely on runs and short to intermediate passes to move the chains, which increases the number of opportunities for big plays. That framework, interspersed with a clever array of pre-snap motion, jet sweeps and play-action passes had the Bears' helmets spinning.
Meantime, the Packers' defense started slowly.
The Bears took their opening possession and marched 71 yards in seven plays with Justin Fields capping it with a 3-yard touchdown run to make it 7-3 Bears. Fields' 30-yard completion to ex-Packers receiver Equanimeous St. Brown on the drive was one of just two passing first downs for Fields on the night.
Fields finished 7 of 11 for 70 yards with no touchdowns, an interception and a 43.8 passer rating. He was sacked three times and the Bears' net passing of 48 yards was the lowest allowed by Green Bay in 16 years.
Jaire Alexander's interception was a thing of beauty and a reminder that the All-Pro corner is just rounding into form after missing most of 2021.
David Montgomery rushed 15 times for 122 yards (an 8.1 average) with a long of 28. Khalil Herbert added four carries for 38 yards.
Clearly, Green Bay needs to tighten up its run defense, especially with the Tampa Bay Buccaneers and Leonard Fournette up next.