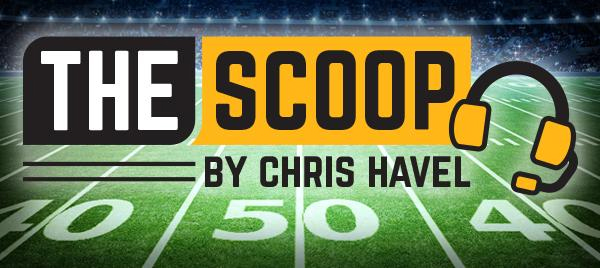 By Chris Havel
Special to EVENT USA
GREEN BAY, Wis. – The Green Bay defense persevered and ultimately prevailed despite Tampa Bay's insufferable heat and Tom Brady's insatiable (and insufferable) will to win.
The Packers' offense opened with a one-two touchdown punch and the defense sealed it with a last-second 2-point stop in Green Bay's 14-12 victory against the Bucs Sunday at Raymond James Stadium.
Packers head coach Matt LaFleur let out a sigh of relief at the end.
"It came down to that last (2-point) play," he said. "The question is how do you respond when adversity strikes? I thought specifically our defense – to allow a touchdown in the two-minute drive – to reset itself on that final play, shoot, it was a gritty team win."
Trailing 14-6 with less than three minutes to play, the Bucs were down but hardly out as Brady went to work. He mixed in an array of short passes and capped a 13-play, 89-yard drive with a 1-yard touchdown toss to Russell Gage with 14 seconds to play. But Brady's tying 2-point throw was tipped by the Packers' De'Vondre Campbell to seal the win.
Campbell had 14 tackles (eight solo) and defended the key pass.
The Packers' Aaron Rodgers heaped praise on Campbell.
"He's a special player," Rodgers said. "He's really coming into his own as a leader. To think a couple years ago nobody really wanted him and here he is, 14 tackles, a deflection at the end of the game … It says a lot about the type of person that he is."
The Bucs (2-1) were shorthanded, so to speak, at receiver.
Mike Evans, their top receiver, was serving a one-game suspension. Julio Jones (knee) was a game-time inactive, and Chris Godwin (knee) also was out. The Bucs were so decimated they signed Cole Beasley, who caught three passes for 12 yards on short notice.
It wasn't nearly enough against Green Bay's active defense.
Coordinator Joe Barry didn't blitz in the first two games. He did blitz against the Bucs, but only sparingly, and managed to prove his point. Why blitz if your defense can be impactful and disruptive when rushing Rashan Gary and Preston Smith off the edges, with Kenny Clark and (take your pick) coming inside.
Clark had four tackles and two sacks. Gary had three tackles and a sack. Dean Lowry had three tackles and Jarran Reed had a tackle and fumble recovery. Rookie Quay Walker had five tackles and a forced fumble.
The Bucs' receiver woes were offset by Jaire Alexander's absence due to a first-quarter groin injury. In his postgame news conference, LaFleur said he was unsure of the severity of the injury.
LaFleur said special teams' ace and slot corner Keisean Nixon had a strong game in place of Alexander.
"Our defense was playing great," LaFleur said. "A couple of times (the Bucs) got into a rhythm but we caused turnovers. Nixon busted it on teams and then he played a ton of snaps on nickel. Shemar (Jean-Charles) was out there, Rasul (Douglas) played some in the nickel, and 21 (Eric Stokes) seems to have a pretty quiet number of targets his way, so give him credit."
Brady finished 31 of 42 for 271 yards and one touchdown. He was sacked three times and posted a 98.4 passer rating.
Rodgers was 27 of 35 for 255 yards, two touchdowns and an interception. He was sacked once and had a 103.9 passer rating.
Rodgers' primary weapons were rookie Romeo Doubs and veteran Randall Cobb. Doubs was smooth as silk while catching eight passes in as many targets for 73 yards and his first NFL touchdown. Doubs' 5-yard touchdown grab gave Green Bay a 7-3 lead late in the first quarter.
Doubs also had a 21-yard catch and was sure-handed throughout.
Rodgers said he is going to look at the tape to see if Doubs might've had more opportunities to inflict further damage. It was interesting that Rodgers' tone concerning Doubs was so matter-of-fact, as if the 8-catch, 73-yard day was expected.
The Packers were without Sammy Watkins (hamstring), who was placed on IR and will miss at least four weeks, and Christian Watson (hamstring).
Cobb (illness) missed practice all week, but reminded everyone that he's a pro and a gamer. Cobb caught two passes for 57 yards. Both netted first downs and keyed the scoring drives.
Cobb's contribution was expected. Doubs' was welcomed.
"We called some plays for (Doubs) and he made some nice catches," Rodgers said. "The thing that gives you confidence is the majority of the time he catches it with his hands. I was calling him a 'body catcher' in practice – I was teasing him – because he made a body catch. Then I throw an over-the-shoulder route and he goes 'zoom!' and catches it."
"His route-running also looked pretty solid, so I'll see on the tape if there were more opportunities I could've given him."
Neither team could run the football effectively.
The Bucs' Leonard Fournette banged away 12 times for 35 yards with a long run of 6 yards. Aaron Jones rushed 12 times for 36 yards with a long of 10, and A.J. Dillon also had 12 carries and finished with 32 yards. Jones caught three passes for 11 yards and Dillon two for six.
The Packers rushed for three first downs. The Bucs rushed for one. The Packers were 6 of 15 (40 percent) on third-down conversions while Tampa Bay struggled to go just 2 of 11 (18.2 percent).
Brady and the Bucs finished with just 285 total yards of offense.
LaFleur was looking for the Packers' offense to back its defense's play by delivering the knockout punch in the second half.
It didn't happen.
"What I was disappointed in was so much good field position in the second half and we did nothing with it," LaFleur said. "It felt like we could close out the game and we didn't do it on offense."
LaFleur paused, and added, "This game was won by our defense and special teams."
Tampa Bay's defense came into the game having allowed 13 points. They've now given up 27 (a nine-point average) through three weeks.
"They're a great defense," Rodgers said of the Bucs. "We had three really good drives before the turnover (Aaron Jones' second-quarter fumble inside the Bucs' 2-yard line), and then they tightened up and went man-to-man and we had some penalties and poor execution."
Green Bay's defense proved its mettle, too.
The Packers' defense has given up one second-half touchdown through three games. It stuffed Fournette and controlled the wide receivers. Gage had 12 catches for 87 yards and the touchdown, but nobody else did any notable damage to the Packers' secondary.
"It feels good to win," Rodgers said. "There could be some tiebreaker stuff down the line, but it's just Week 3. The Bears won and the Vikings won so there's three 2-1 teams in the NFC North.
"To look at it as a whole you've got to feel good about the defense," Rodgers continued. "And that third category, the "wee-fense" category, Pat (O'Donnell) punting the ball, Keisean (Nixon) downing it, and I'm feeling like we had the advantage on teams, not just breaking even."
Rodgers paused as if surveying a defensive secondary before the kill.
"If you'd have said in the offseason that we'd be 2-1 after three, I'd say that's probably pretty good with two tough road games – Minnesota and Tampa Bay – which are in the NFC's top seven."
"So you feel good."