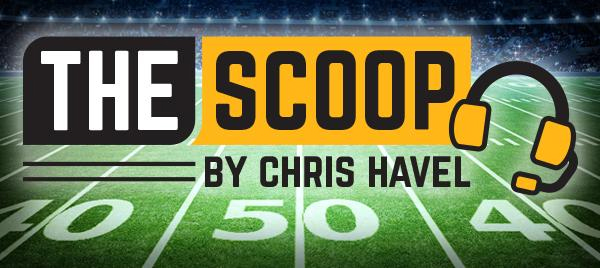 By Chris Havel
Special to EVENT USA
GREEN BAY, Wis. –The Packers' awful October prompted Matt LaFleur to remind his team to have fun. And it led Aaron Rodgers to ask the coaches – on behalf of his teammates, no doubt – to simplify things.
So much for those approaches going well.
It turns out the Packers' 23-21 loss to the Washington Commanders on Sunday was neither fun nor simple. It was brutal. The Packers' offense was conspicuous by its absence in a third straight loss to an underdog.
In the wake of their most recent no-show, veteran tight end Marcedes Lewis took a different tact.
Lewis wants his teammates to regain their confidence through repetition, and their redemption by working hard until they get it right. He told them so when he addressed the team in the locker room after the loss.
"We've got to stick together through prosperity and adversity," he said. "When it's going well, everything's good. But when it's not going so well, we've got to be stronger whether it's on the sideline, individually, being able to keep your head up and go through that adversity.
"Nobody wants to be in this spot. It's time to go back, look at the film obviously and just confront that truth and come back better next week."
Confronting the truth is indeed the first step on the road to salvation, which in this instance is defined as 10-7 and a wild-card berth.
The Packers (3-4) aren't very good right now.
It can't be any simpler than that, and it definitely isn't fun, but it's true.
To be more specific, the Packers' offense isn't very good right now, and in particular a reshuffled, reconstituted offensive line.
When David Bakhtiari couldn't play because of knee soreness, the Packers went with rookie Zach Tom at left tackle, Elgton Jenkins at left guard, Josh Myers at center, Jon Runyan at right guard and Yosh Nijman at right tackle.
Tom played well, and Rodgers had time to throw, but nobody was open. Furthermore, the timing in run blocking was horrendous, although what else could be expected given Bakhtiari's late scratch?
Perhaps this current configuration is the answer.
The Bills' defense definitely will provide a measuring stick.
Meantime, the Packers' offense couldn't generate much of anything.
"We didn't run the ball particularly well, didn't catch it particularly well and I didn't really move a whole lot to extend plays until that last drive," Rodgers said.
Take away De'Vondre Campbell's incredible "pick six" and the offense is averaging less than 17 points per costume party. Oh, they may look like the Packers' offense – No. 12 and all – but they sure don't play like it. They're all dressed up with nowhere to go, except back to the sideline after their most recent third down fail.
They gasped and wheezed like a two-pack-a-day smoker against the Commanders (3-4) while going 0-for-6 on third down tries.
Rodgers was 23 of 35 for 194 yards and two touchdowns for a 99 passer rating. He wasn't sacked and got hit just once. Still, he had trouble stepping into throws and making accurate passes downfield.
Perhaps it's the oft-shaky offensive line that's inside Rodgers' helmet. Maybe his right thumb is a lot worse than anyone is letting on. Regardless, Rodgers and the offense are shells of their former selves.
Allen Lazard was the top receiver with six catches for 55 yards before exiting with a second-half shoulder injury. Aaron Jones caught nine passes on 10 targets for 53 yards and two touchdowns, which qualified as one of the few offensive highlights on the day.
The Packers' running game was non-existent.
Aaron Jones had eight carries for 23 yards. A.J. Dillon had four rushes for 15 yards. That was it. They rushed for 60 yards against the Jets, and 38 yards against the Commanders. Does anyone care to guess how many rushing yards the Packers will manage at Buffalo on Sunday night?
Lewis said it "feels eerie; weird, almost," in the way they're playing.
Most fans would agree.
"Our guys are extremely disappointed," LaFleur said. "I don't think anybody thought we'd be in this spot that we're in right now."
Campbell's interception and 63-yard return for a touchdown early in the second quarter gave Green Bay a 14-3 lead.
The Packers were 14-0 in their past 14 games when they forced a turnover. Sunday the defense got a "pick six" and it wasn't enough.
Washington answered with a touchdown drive to make it 14-10 midway through the second quarter.
After a "three-and-out" by the Packers, the Commanders drove to midfield before Rashan Gary sacked Taylor Heinicke to force a fumble. Rasul Douglas recovered and returned it 52 yards for an apparent touchdown. However, Eric Stokes was penalized for illegal contact – a dubious call at best – which nullified the touchdown.
The Packers' defense bowed its back and limited the Commanders to a 47-yard field goal try, which they missed.
The Packers' Amari Rodgers handed the Commanders a gift field goal when he muffed a punt deep inside Green Bay territory.
Again, the Packers' defense stiffened and held Washington to a field goal.
But in the spirit of confronting the truth, the Packers must replace Rodgers on punt return or suffer the consequences. LaFleur has no business allowing Rodgers to continue in that role.
If that's the case, where's the accountability? What does Rodgers have to do to get benched (Amari, not Aaron)?
Offensively, LaFleur has to find a way to meld Robert Tonyan's 10-catch, 12-target day with Aaron Jones' nine-catch, 10-target day and run the attack through them.
This isn't a new suggestion. It's just that I'm vain enough to think LaFleur might actually see it this way, too.
Rodgers has his own ideas.
"We've just got to play better – all of us," Rodgers said. "There are probably a number of plays in every phase that we could've done better. The margin of error is so tight, a couple calls don't necessarily go our way and we don't execute at all on offense in certain situations."
"It's not winning football."