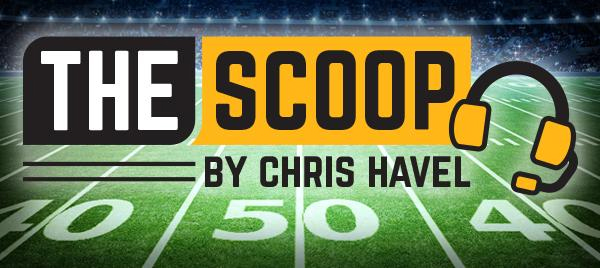 By Chris Havel
Special to EVENT USA
GREEN BAY, Wis. –Aaron Rodgers has come full circle.
The Packers are in the throes of a five-game losing streak for the first time since Rodgers wore a much younger QB's cleats. That was in 2008, when a 24-year-old Rodgers became the full-time starter in Green Bay.
Fifteen years later, the team and its quarterback face similar dire circumstances following the Packers' grim 15-9 loss against the Lions on Sunday at Detroit's Ford Field.
Rodgers threw three interceptions, including two in the end zone, to render moot the Packers' edge in total yards and time of possession. The Packers' defense had its share of ups and downs, but coordinator Joe Barry's unit did enough to contribute to what should've been a victory.
Instead, the Packers (3-6) are left to lament another frustrating loss.
"Everybody's very, very, very disappointed right now," Packers head coach Matt LaFleur said. "I saw us not taking advantage of certain opportunities and making way too many critical mistakes."
Rodgers, who has treated blame-placing like his new in-season hobby, deserves the majority of it after Sunday's showstopper.
Rodgers completed 23 of 43 passes for 291 yards, one touchdown and three interceptions for a 53.5 passer rating. Two of his interceptions came in the end zone, and a third came at the end zone's door step.
Rodgers' first pick came after his errant throw caromed off a Lions' helmet, bounced straight in the air and was corralled by Kirby Joseph for a touchback. The second came on an ill-advised "tackle eligible" pass intended for – I hope you're sitting down – David Bakhtiari. Rodgers' pass was woefully underthrown and led to an Aidan Hutchinson pick.
Afterward, Hutchinson said Rodgers told him, "That was a gift."
How apropos given Rodgers' penchant for giving on Sunday.
The third was a poor decision by Rodgers in which he tried to connect with tight end Robert Tonyan at the goal line between the safeties. It came on second-and-9 at the Detroit 22 with the Packers trailing 8-0 early in the third quarter. It was Kirby's second interception of the day.
All three were so bad it's impossible to say which was worse.
Clearly, the run game was abandoned early on, unless it was the old man himself either running out of necessity or for his life. The 38-year-old rushed four times for 40 yards to lead the Packers in that category.
Rodgers' desire isn't in question. It's his judgment that's a concern.
The interception on the pass intended for Bakhtiari defies common sense. Is that REALLY the time for a "tackle eligible" to THAT guy? Bakhtiari's knee isn't healthy enough to enable him to practice, but it's good enough to put the weight of an entire season atop it?
That's utter foolishness. I'd like to know which of the two geniuses dreamt up that play. It's absurd at best, and it arguably if not likely cost them an opportunity to get a touchdown and a victory.
Instead, they got nothing. Even a field goal would've enabled the Packers to tie the game on their final, unsuccessful drive.
LaFleur's play-calling was as mind-numbing as Rodgers' performance. Whereas some fans are debating "who's to blame?" I choose to use the "one size fits all" approach in this instance.
The Packers' entire offensive operation was awful.
Rodgers isn't ready to wave the white flag just yet.
"I've been counted out many times in my life as have many of my teammates," he said. "I hope we just dig deep and find a way. We will truly be underdogs for many games moving forward.
"Hopefully we can embrace that."
If the Packers' season wasn't in dire straits going into Sunday's game, it definitely is coming out of it. Of the Packers' remaining eight games, five are against teams multiple games over .500. It begins Sunday when Mike McCarthy's Dallas Cowboys visit Lambeau Field.
The Cowboys (6-2) are 4 ½ point favorites going into the game. Then again, upon the wagering public's second glance, it could climb higher.
Regardless, the point spread won't exceed the Packers' frustration.
Rodgers was asked if he regrets returning this season.
"Frustration and (misery) are two different emotions," Rodgers said. "So, when I decided to come back, it was all-in, and I don't make decisions and then hindsight, 20/20 have regrets about big decisions like that. So I was all-in, and this is a lot of life lessons for sure this year, but luckily it's not over. There are still a lot of games left. We'll be counted out, probably, by many, and we'll see how we respond."
On Sunday the Packers outgained the Lions 389-254, ran more plays (69-57) and strung together a handful of first-rate drives.
The Lions' defense followed the blueprint set forth by the Patriots' Bill Belichick in Green Bay's 27-24 overtime victory against New England earlier this season. Defenses have taken to plastering Green Bay's receivers in man-to-man coverage while daring them to throw by putting eight men in the box.
The Packers have yet to find a solution.
"They dared us to throw the football," LaFleur said. "I can't tell you how many times you're looking in, particularly when we're under center, and everybody's mugged up on the line of scrimmage. Apparently we've got to do some better things schematically to alleviate some of that."
The Packers lost receiver Romeo Doubs to an ankle injury after he made an 18-yard catch on the opening drive. Fellow rookie receiver Christian Watson left to be evaluated for a concussion a second straight week. Running back Aaron Jones (ankle) was out the second half.
The aforementioned Bakhtiari also left with knee soreness for a time before returning for the game's final drive. Right guard Jon Runyan (knee) missed snaps but returned. Rookie Zach Tom replaced both.
Afterward, Jones tried to put a positive spin on it.
It was his most difficult attempt of the season.
"I definitely think we can turn it around," he said. "We have everything we need in this locker room. I feel like all these guys are capable. We've just got to really nail the details and finish when it comes down to it, and execute in situations that are in our favor."
Jones is right, for what it's worth.