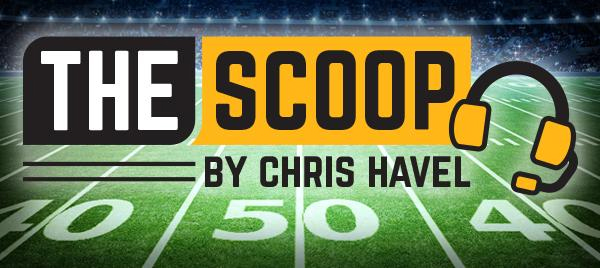 By Chris Havel
Special to EVENT USA
GREEN BAY, Wis. –The Packers hit rock bottom with a fifth straight loss last week at Detroit. On Sunday, they rallied to hit pay dirt with a gritty overtime victory against Dallas at Lambeau Field.
The Packers went 44 days between wins. It felt like 44 weeks.
The calamitous freefall finally ended when Mason Crosby hit a 28-yard field goal in overtime to secure a 31-28 victory. Afterward, Packers head coach Matt LaFleur seemed genuinely grateful to be unburdened.
"Man, it's been a long time to stand up here and have a smile," he said after the game. "It's been too long to have that feeling to go into the locker room and see just the sheer joy."
"I know for myself it was hard not to get emotional after that game," he said before pausing to regain his composure. "We put a lot into this. And it is tough at times … It means a lot to us. And to be down and fight and continue to fight, that's what you want to see."

Indeed, the Packers (4-6) resuscitated their feint playoff hopes with the win over the Cowboys (6-3), who remain one of the NFC's top teams.
For a mid-season game in the NFL, this Week 10 matchup between the Cowboys and Packers was especially emotional.
Cowboys' coach Mike McCarthy expressed his affection for Green Bay long before the opening kickoff.
McCarthy choked up during his mid-week news conference when asked about returning to Green Bay, where he won a Super Bowl and became the franchise's No. 2 all-time winningest coach.
Then, after the game, LaFleur's eyes began to tear up when asked how it felt to see his team's five-game losing streak come to a halt.
"You hope it propels you and gives you some confidence, because I do think it's tough anytime you go through a stretch like that," he said. "But it is only one win."
During the game, Packers' fans likely shed tears of joy as rookie receiver Christian Watson snagged three touchdown passes to lead Green Bay to an improbable win. The Cowboys had won 195 straight games when leading by 14 points going into the fourth quarter.
The Packers didn't blink. They got busy.
Aaron Rodgers promptly led the Packers on a nine-play, 76-yard drive that was capped by a 39-yard Rodgers-to-Watson touchdown pass. That whittled the deficit to 28-21.
After the Packers' defense forced a punt, Rodgers went back to work. He led the offense on an 89-yard, 10-play drive that was capped by Rodgers' slick 7-yard touchdown toss to Watson.
That tied it and set the stage for Allen Lazard's overtime heroics.
Lazard snagged a crossing route and went 36 yards to set up Crosby's game-clinching field goal.
Rodgers believes the win can be a catalyst. He was proud of his team for not giving up despite trailing by 14 points going into the fourth quarter.
"That was a turning point for us, hopefully a turning point that leads us to go on a streak," he said. "But this was a chance for guys to (go), 'Ah, it's not our season, 3-7, what are we doing in the offseason? It's not going to be our year.' "
Watson, 23, personified the Packers' resiliency.
The 34th pick overall was plagued by injuries and inconsistency before Sunday's coming out party, which began with two mortifying drops and ended with four catches for 107 yards and three touchdowns.
The 6-foot-4, 208-pound speedster celebrated his first NFL touchdown reception by doing a back flip in the end zone. It came in the first quarter and erased the Cowboys' early 7-0 lead.
He was at once thrilled and relieved.
"It meant the world to me," he said. "It was a play called for me, a shot play for me, and just being able to contribute and set the tone for our offense and get some points on the board, that was huge."
Watson's impact proved beyond any doubt that the Packers' offense only functions at its finest when it has a legitimate deep threat.
It also helps that Rodgers stayed with the game plan, which was to run the football to set up play-action passes, and after a slow start it paid off.
The Packers rushed 39 times for 207 yards. Aaron Jones knifed his way to 138 yards on 24 carries with a 12-yard touchdown run in the second quarter. A.J. Dillon added 65 yards on 13 carries, including a 17-yarder.
Rodgers had time to throw and completed 14 of 20 passes for 224 yards, three touchdowns and a season-best 146.7 passer rating. Watson's historic display made it eminently clear the Packers' offense NEEDS a speed receiver to take the top off the defense.
Watson's three receiving touchdowns tied the franchise's single-game rookie record. He joins James Lofton (Sept. 10, 1978), Max McGee (Oct. 30, 1954) and Billy Howton (Nov. 27, 1952).
"It feels amazing just to have all the guys rallying around me," Watson said. "Obviously it wasn't the way I wanted to start, but it's not how you start, it is how you finish. I stayed with it. When more opportunities came my way I wasn't down. I was calm, cool and collected."
Defensively, Green Bay compensated for the loss of pass rusher Rashan Gary to a season-ending injury by being creative. Defensive coordinator Joe Barry put Rudy Ford at safety and moved Darnell Savage to the slot cornerback position. He also replaced Gary with a big body up front on obvious run downs, which kept Dallas from running it down their throat.
Ford responded with back-to-back first-half interceptions that undoubtedly kept Green Bay in the game.
The Cowboys' Dak Prescott completed more passes (27) than Rodgers attempted (20), but it went for naught as the Packers' defense rose up to make consecutive stops at the end of regulation and again in overtime.
Prescott finished 27 of 46 for 262 yards, three touchdowns, two interceptions and a 78.6 passer rating. Tony Pollard replaced the injured Ezekiel Elliott and ran for 115 yards and a touchdown on 22 carries.
CeeDee Lamb also made his presence felt by hauling in 11 catches for 150 yards and two touchdowns but it wasn't enough.