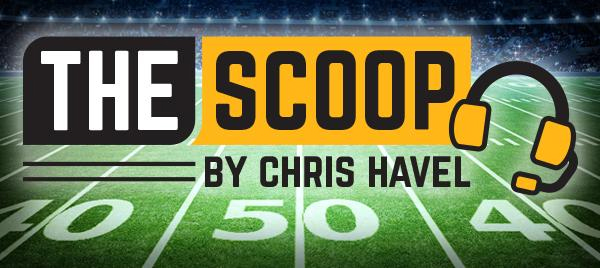 By Chris Havel
Special to EVENT USA
GREEN BAY, Wis. – The Packers' past three seasons have ended with disappointing Lambeau Field losses in the NFC championship game, the NFC divisional round and Sunday night's regular-season finale.
The Detroit Lions (9-8) were eliminated from playoff contention by Seattle's win earlier Sunday, but it was the Packers (8-9) who played like they had been out of contention for a post-season spot.
The loss gives rise to some concern that the Packers of late cannot measure up when it comes time to big games at the end of the season or in the postseason. Despite their glitzy regular season record during coach Matt LaFleur's first three seasons, they seem to come down to earth at crunch time, unfortunately.
The Packers were plagued by questionable coaching decisions, execution screw ups, and unforgivable penalties. All of these things combined, conspiring to result in the four-point loss to the Lions, a dome-team playing in the cold atmosphere at Lambeau Field. It does give pause to wonder whatever happened to the frigid "frozen tundra" advantage the Packers used to have in the good old days.
The Packers enjoyed a three point lead, but we're on the cusp of the Lions, at a minimum, tying that up late in the fourth quarter. Then Quay Walker commits an unforgivable, what was in his head, penalty by shoving a Lions medical staffer on the way to assist an injured player. The result? First and goal from the 5 yard line. The lions run three plays, taking more time off the clock and score a go-ahead touchdown. I don't want to say that Walker single-handedly lost the game for the Packers, obviously, but his brain cramp on that play sure didn't help.

Question: "Why call a jet sweep on fourth-and-1 just a few plays after running the same play?" Coach LaFleur will have time to contemplate this and other nagging questions while his 39-year-old quarterback considers the question, "Should I retire or give it one more try?"
But it is unlikely that Mr. Rogers will retire, considering he's guaranteed approximately $59 million if he comes back next year. He is an above-average NFL starter, but in decline.
That is a fact. But it's also a fact that he has the largest quarterback salary in the NFL and the Packers have no realistic escape strategy from that.
The diminished play doesn't mean Rodgers should retire, even if he were so inclined. It means if he continues to play don't expect him to rekindle his MVP level. Those days are over.
Unfortunately, so is a Packers' season that held so much promise.
It's hard to say this, but the not-so-loveable Lions outplayed and outcoached the home team. Losing to the Detroit Lions twice in one year? That's a hard one to digest.
"To not get it done at your home stadium with the support of your fans certainly is, like I've said it a million times … the overall theme is just disappointing," LaFleur said after the Lions' loss. "I'm disappointed in myself and just the fact that we couldn't get it done."
The Lions weren't spectacular, but they were steadfast. They seemed more motivated than fazed by their pre-kickoff elimination. Lions head coach Dan Campbell brought his team to Green Bay to cap (or continue) a fairly successful turnaround season. They took the bad news of Seattle's win in stride, and then they made the Packers pay.
Aaron Jones' fumble late in the first half is considered the turning point. I'd say it was one of several missed opportunities that proved costly.
A cursory review of the some of the Packers' other miscues is revealing in that it includes most, if not all, of the team's earlier season shortfalls.
** The Packers' opening drive conjured up three points, but it also conjured memories of past red-zone failures.
** LaFleur's decision to go for it on fourth-and-1 at the Green Bay 32 on his second drive was just plain ridiculous. The only thing worse than the decision was the play call: A jet sweep – or rather a "truck sweep" when Allen Lazard gets the football – after running the identical play with Christian Watson on the opening drive. The reason for running it early is to make the Lions honor it, and then run something off it to make them pay. Instead, the Lions' defense couldn't have been more prepared if it was going against its own scout team.
** Rasul Douglas' decision to intervene on the center snap with the Lions in field-goal formation is difficult to defend. Whatever he was trying to accomplish – even if it was preventing them from a practice kick – demands the straightforward rebuke: Don't ever do that again! It turned a difficult 48-yard field goal try into a 33-yard layup and three points.
** Walker's unfortunate and undisciplined decision to push a member of the Lions' medical staff contributed directly to the Lions' game-winning touchdown. It was the second time Walker has been ejected this season. That hasn't happened to the an NFL player since 2015. Apparently LaFleur wasn't emphatic enough after the Buffalo debacle. LaFleur's response to Walker's and Douglas' lack of discipline didn't seem quite as stern as you might expect: "That is unacceptable," he began by stating the obvious. "I've got a much higher standard for our players than to do silly things like that. We've got to be much more mentally tough. Any time our guys commit personal fouls I take that very personally because I think that's always a reflection of myself and the standards that we set for our players." I'd buy it except this wasn't Walker's first such offense.
** Rodgers' "what the heck heave" on the final possession to a blanketed Christian Watson that was easily intercepted by Kerby Joseph was reminiscent of another legendary quarterback's final heave ho. Hall of Famer Brett Favre threw up a similar prayer that was picked off by the Giants' Corey Webster in the NFC championship game at Lambeau Field, concluding the 2007 season. It was Favre's final pass in a Packers' uniform. Could that ill-advised lollipop be Rodgers' final pass in green and gold?
** The Lions' special teams outplayed the Packers' units. Keisean Nixon was limited to 74 yards on four kick returns. The Lions netted 94 on their four returns. Mason "crossbar" Crosby scarcely missed from 53 yards (a doink off the crossbar), but the play-caller might've helped by running it or calling a high-percentage pass to get their legendary kicker a bit closer in those frigid conditions.
** Toss in a number of poorly thrown passes and a gaggle of dropped throws and you get the picture.
Any one of the above things could be singled out as the reason for a loss in this game. Combine them all and you have a formula for defeat – a most disappointing loss.
The Lions were only 2-for-5 in the red zone, but the revealing thing there is that they reached it five times. They were living in the red zone and Packers defensive coordinator Joe Barry couldn't prevent it. "Ultimately we dug ourselves too big of a hole and the margin for error in this league is so small," LaFleur said. "If you don't capitalize on opportunities and you make mistakes, then you're going to lose, especially against quality football teams."
Other mistakes included starting Yosh Nijman at right tackle despite concerns about his shoulder. Then that was magnified the miscue by waiting two series to pull Nijman for Zach Tom. The fact is Tom should've been the starting right tackle. It became clear that he is a better tackle – left or right – than Nijman in the past few weeks. And that's not a knock on Nijman, but rather praise for Tom.
Then again, it took the Packers forever to replace Amari Rodgers with Nixon so it's not exactly an unexpected oversight.
The Packers' loss left a lot to be desired, and much to think about:
Will Barry be back?
Any chance that Aaron Jones will be back?
Will Nathaniel Hackett return in a coaching capacity, after his one year hiatus as the unsuccessful Denver Broncos head coach?
Will Rodgers return?
Will LaFleur learn?
The list of intriguing questions goes on and on.
On a positive note: we do know that rookies such as Romeo Doubs, Devonte Wyatt, Watson, Wyatt, Tom and the rest have bright futures.
We also know Jordan Love has progressed while being the QB-in-waiting, and that the defensive talent is decent when deployed properly.
Post-game, Rodgers seemed reflective, sentimental and like a quarterback who just might have one cleat out the door. Then again, trying to predict what Rodgers will do this offseason is as impossible as having predicted the Packers would start 3-1, finish 4-1 and miss the playoffs.
And that's with a loss to the Lions in the regular-season finale no less. Say it ain't so!
It's difficult to believe. It's even more difficult to stomach.
So in a season where virtually everything that could go wrong, did, maybe the Packers will get that out of their system and everything will go right in 2023. The foundation is there. With or without Aaron Rodgers behind center, it's going to be a very interesting year.