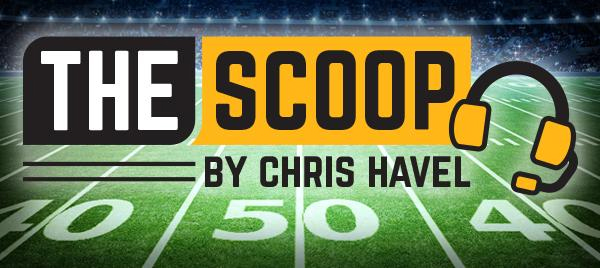 By Chris Havel
Special to EVENT USA
GREEN BAY, Wis. – Early last year, Green Bay Packers President, Mark Murphy, used the word "complicated" to describe Aaron Rodgers. In the wake of recent developments, that description seems quite adept.
Aaron Rodgers the "GM" seems to want input on personnel decisions. As an example, one condition of his returning to the Packers was that the Packers trade for Randall Cobb. Of course, the biggest input he had was the brilliant use of leverage to negotiate an NFL historic high contract, guaranteeing him untold millions of dollars.
Rodgers the "coach" wants play-calling autonomy. He also reserves the right after games to point out when he made the proper check, and when the head coach, Matt LaFleur, selected the plays that failed.
After four seasons together, LaFleur and Rodgers were still at odds over the play-calling on the final drive in the 20-16 loss to Detroit last week. If they haven't gotten on the same page by now, is it going to happen?
As a "player", Rodgers is in decline. Still a great skill set, but not the player he used to be nor will he ever be. Father time is asserting himself. Undefeated, as they say. While the hounds of retirement snap at his heels, he tries to sidestep the inevitable. We've seen other great quarterbacks continue to be effective in their declining years, winning championships because they were willing to adapt, recognize their limitations, and become more "game managers". Look at Peyton Manning, look at Tom Brady, or John Elway, the list goes on and on.
Rodgers claims he hasn't decided if he wants to play this season. That's puzzling given his three-year "commitment" in return for guaranteed millions, almost $60 million in guarantees for 2023 for example. Now, less than a year later, he isn't sure he wants to play in 2023? Seems curious.
Fritz Shurmur, the salty coordinator of the Packers' great defenses in the 1990s, would say, "You only get what you demand."
Perhaps the Packers haven't been nearly demanding enough of Rodgers?

That much became obvious during "Super wild-card weekend." The 49ers' Brock Purdy, the Seahawks' Geno Smith, the Dolphins' Skylar Thompson and the Ravens' Tyler Huntley don't reside in Rodgers' stratosphere of greatness. Nevertheless, they were in the playoffs. Rodgers wasn't.
They also gave their teams a chance to win, and in Purdy's case, the very real prospect of Mr. Irrelevant leading the 49ers to a Super Bowl. That would be the Sports story of the year. And it's very very possible.
Most Super Bowl participants feature a top 10 quarterback, a top 10 defense or both. Regrettably, the Packers have neither. And that is despite having one of the highest salaries for player personnel in the league. And strapping the salary cap for years to come.
The Giants' Daniel Jones was the 6th pick in the 2019 draft. It was a pleasure watching Jones carve up the Vikings' defense by running, throwing and relying on players both great (Saquon Barkley) and unheralded (Isaiah Hodgins) to get it done. But it wasn't a Daniel Jones victory. It was a Giants victory.
The fact is the Giants are a better, more complete team than Green Bay. If you didn't believe it after 27-22 in London, you can believe it now.
The point is this: Great teams don't kneel before any player, no matter how good that player is or is perceived to be. It's bad business.
Nevertheless, it seemed that Packers GM Brian Gutekunst played "tiptoe around the quarterback" at his season-ending news conference Friday. He said the team will give Rodgers the time and space to figure out what's next. I'd rate Gutekunst an "A" for agility but a more dubious grade for assertiveness.
"I really respect the process that he goes through after the season," Gutekunst said. "He's done this for a long time. What he goes through during the offseason to be prepared for a season is significant, and I understand the decision he has to make and whether he wants to go through that. So, I've always tried to give him that time."
Let's hope the clock's ticking.
"We made a really big commitment to him last offseason, so I think as we did that it wasn't certainly for just this year," Gutekunst said. The Packers' GM added that it was a tough season for all the players. True enough, except most other players' response is a vow to rededicate and recommit to being better, and being a champion, in 2023. Rodgers' response is I am not sure what I want to do.
It's pretty clear what Jordan Love would like to do. He would like to take every snap for the Packers in OTAs, minicamps, training camp, the preseason games, the regular season and the playoffs.
He'd like to quarterback his team in the postseason and give it a terrific chance to win, the same as Jones, Smith, Purdy and the rest. It seems Gutekunst is inclined to believe Love can handle the job. It's just that No. 12 is standing in the way … well sort of.
"We really like the development of where Jordan is," Gutekunst said. "I think he's ready to play. I think that's the next step in his development. Those guys work well together in the (QB) room."
The questions about Love won't be answered until he plays.
"We are very excited about Jordan and where he's at, there's no doubt about that," Gutekunst said. "But Jordan's never played a 16-, 17-game season and gone through all that stuff. So, it's no different than when we moved from Brett (Favre) to Aaron, right? "When they haven't done it, you go into that and there are some unknowns," he continued. "They've got to handle a lot of different things, see a lot of different things, before they can get to a point where they can win games in this league."
Surely Gutekunst was referring to quarterbacks like Purdy, the final pick of the 2022 draft, who didn't play meaningful snaps until a month ago?
Now, with the aid of a strong supporting cast, Purdy is producing four-touchdown games and playoff victories. If Purdy can figure it out in nine months, I've got to believe Love could get it down in three-plus seasons.
I propose that the Packers' best option would be to trade Rodgers, get what they can get, shed as much of the salary cap problem they put them self into, name Love the starter and enable the team to rally around him.
The next-best option would be Rodgers retiring and Love taking over. Retirement however is very unlikely given the the 1/20 of $1 billion that Rogers is due this year provided he agrees to play. Regardless of his performance.
Frankly, it appears the third-best option – Rodgers returning – is the most likely to occur. I can't see Rodgers walking away from the money, so I'd expect him to be back. The problem is this: How truly committed is a player if he's unsure he wants to play again?
Furthermore, the Packers have no choice but to exercise the fifth-year option on Love's contract. To choose a 39-year-old who is less than exuberant about playing over a 24-year-old whose greatest shortcoming is a lack of experience would be unforgivable.
But to keep both of them is going to create a financial hellstorm for the team, this year and into the future years. Almost $80 million is a lot to have two quarterbacks on the roster.
At best, Love's time is now. At worst, it'll be in 2024, and hopefully with enough salary cap space after Rodgers' exit to build a strong supporting cast. Imagine what Love could do surrounded by the 49ers' current coach and roster?
Oh, wait, you don't have to imagine it.
San Francisco is doing it. As a fan of the Green Bay Packers, is anybody else out there as jealous as I am of that?