Your Weekly Packers News Update
We've sorted through dozens of articles about the Packers' latest news, game results, rosters, rumors and other info that's important to the team and to you. Check it out!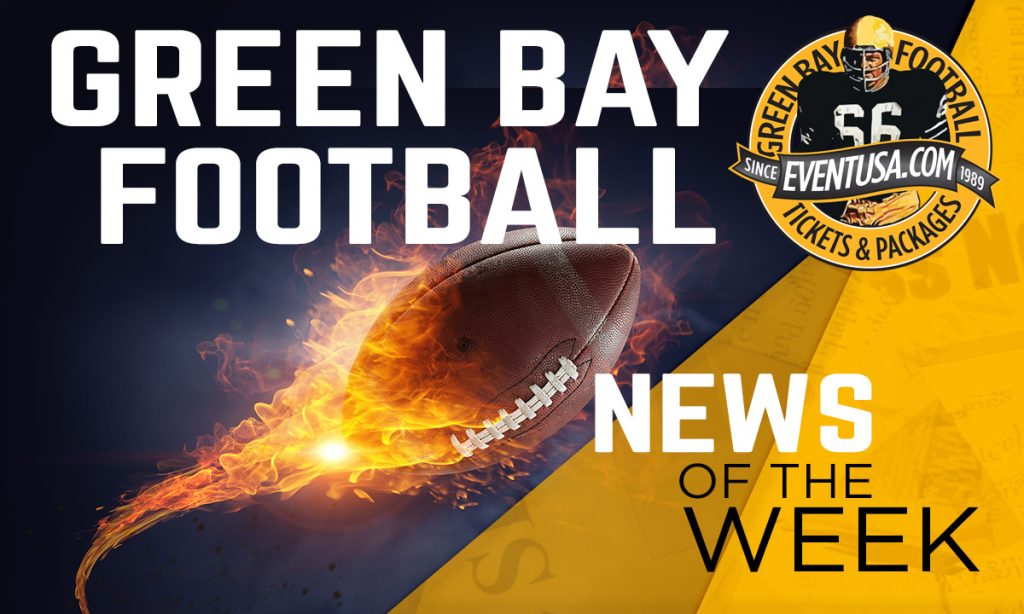 By PACKERSWIRE
Highlighting 3 impressive plays from Jordan Love's TD drive vs. Patriots
After a sluggish start over the opening two drives on Saturday night against the New England Patriots, Green Bay Packers quarterback Jordan Love settled in and delivered a confidence-inspiring march down the field to end the first quarter at Lambeau Field.
The six-play drive covered 93 yards and tied the game at 7-7.
Three plays in particular help highlight the incredible potential of Love as a first-year starter and set the foundation for real optimism as he and the rest of the Packers offense preps for Week 1 against the Chicago Bears.
Let's dig in:
Love to Doubs, 42 yards
The drive took off when Love hit Romeo Doubs for a 42-yard completion that was originally ruled incomplete. Matt LaFleur's successful challenge made sure this counted as an explosive play. The Patriots brought a difficult pressure look but Love stood tall and decisively found the 1-on-1 matchup down the field to Doubs, who made the catch and got two feet in bounds. The throw, while fading a bit toward the sideline, was still an accurate one that gave his receiver a chance to make the play. Matt LaFleur liked the trajectory, which allowed Doubs to track it and make the catch in traffic. So many scoring drives in the NFL require explosive plays, so hitting these will be very important for the 2023 Packers.

Love scramble, 11 yards (plus 15)
Love's athleticism is an underrated part of his game. He can extend plays and even create with his legs. The nice part of this play is that Love lets the play develop before deciding to take off. When he makes the decision to leave the pocket, there isn't a Patriots defender within 10 yards of him downfield. Love slipped a tackle at the line of scrimmage and did a nice job identifying the chasing defender before sliding down. A late hit tacked on another 15 yards, making this a 26-yard play. Quarterbacks must be able to create outside of structure, and Love can.
Love to Reed, 19 yards, touchdown
There's so much to like about this play overall from Love. Start with the poise in the pocket. He made subtle moves to buy a little extra time and never looked panicked despite a five-man pressure. His poise led to patience, and allowing rookie Jayden Reed to both run away from his man coverage and get past the linebacker and into the secondary passing window. From there, Love ripped an accurate ball, hitting Reed in stride between defenders. The rookie made the catch, made a man miss and scored. When Matt LaFleur talks about poise and command from Love, this is what he means. Making precision plays like this one is what it takes to score touchdowns in the red zone in the NFL.
Follow all of your favorite Wisconsin teams at Packers Wire, Badgers Wire and the Milwaukee Journal Sentinel!