Your Weekly Packers News Update
We've sorted through dozens of articles about the Packers' latest news, game results, rosters, rumors and other info that's important to the team and to you. Check it out!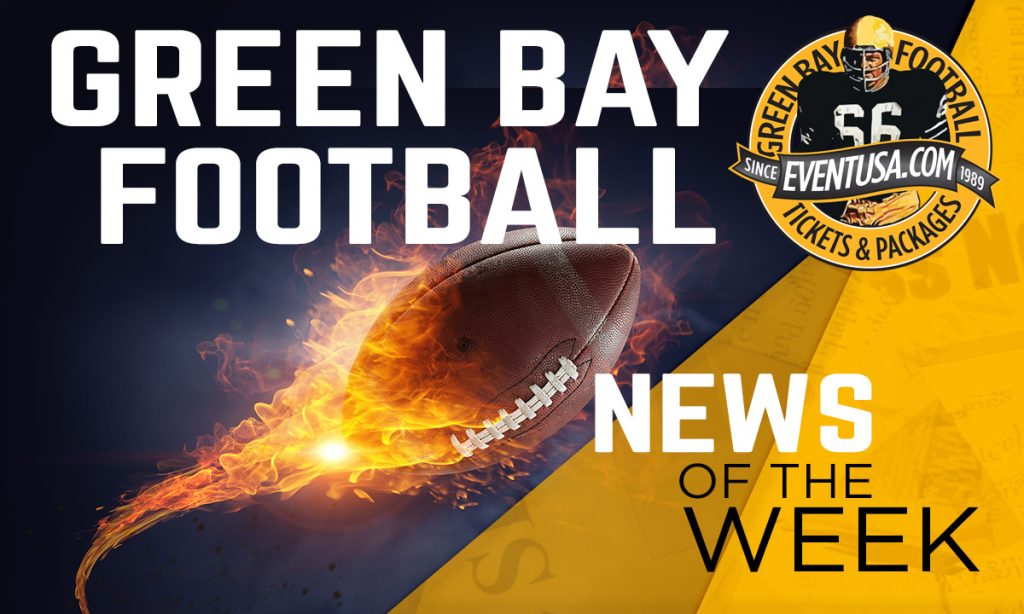 By AtoZ SPORTS
Jaire Alexander challenges Packers defense after loss to the Raiders
The Green Bay Packers defense is far from being good, but on Monday Night, the offense was the main reason for a 17-13 loss to the Las Vegas Raiders. And cornerback Jaire Alexander knows the defense has to carry the load while the young offense finds itself.
"At this point it's pretty obvious your defense needs to not give up any touchdowns," Jaire said. "I think that's the part of being self-critical of our defense, because the offense is pretty young, and they're still figuring out their mojo."
Alexander, for the most part, had a good game. He followed Davante Adams, and the former Packers star receiver finished the game with four receptions for 45 yards — one of these receptions was made with edge defender Preston Smith on him.

Besides some situational mistakes, the Packers defense had a solid game against a poor Raiders offense. Running back Josh Jacobs was limited to 3.5 yards per carry, and Rudy Ford intercepted Josh Jacobs once.
"The defense," Alexander added, "we have to be the ones to score & stop them from scoring."
The offense, in fact, was a problem for the Packers the entire night. After scoring just three points in the first quarter, Green Bay had just one solid drive in the second half — which ended with a rushing touchdown scored by AJ Dillon. Other than that, there was one explosive play to Christian Watson, a 77-yard pass from Jordan Love, but the Packers couldn't enter the endzone and settled for a field goal.
Jordan Love finished the game completing 16 of 30 passes to 182 yards, no touchdowns, and three interceptions.
The Packers are in two different roster-building timelines. While the offense is the second youngest over the last three decades in the entire NFL — the 0-16 2017 Cleveland Browns were the youngest —, the defense has several experienced players that would in theory lead strong performances.
"I was telling the guys on defense, 'We have to be better.' We know that the offense is young, and they're still finding their way," Jaire added. "The defense is pretty old. We've got to stop people from scoring."
Theoretically, the Packers offense will have a new opportunity to establish itself right after the bye, as Green Bay faces the Denver Broncos — statistically, it's the worst defense in football.