GAME PACKAGES IN GREEN BAY with or without Lodging –

From our "flagship" Gold Package (Tickets with lodging) at the Tundra Lodge or the luxurious Lodge Kohler Package, we have many different packages to satisfy your budget & thirst. Don't need a hotel? Try our Ticket & Tailgate Packages or just game Tickets (both without lodging). Event USA will provide you an unforgettable Green Bay football experience at Lambeau Field! Let us plan your next family trip to the big game. Tickets priced for all budgets!
This upscale package includes two nights at the luxurious brand-new, Lodge Kohler, just steps from Lambeau Field, plus game tickets and everything to make your weekend experience top-of-the-line!

Book Now
The premier package for the ultimate experience includes our VIP tailgate party, two nights stay at the Tundra Lodge Waterpark, game tickets, waterpark passes, Event USA Souvenir and much more!

Book Now
Annually amongst our most popular packages features 2 nights lodging at a great hotel all within a short walking distance of the stadium, tailgate party, game tickets and more.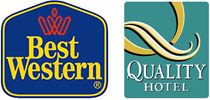 Book Now
Our value-oriented package features 1 or 2-nights accommodations plus all the usual features you need for a great game experience in Green Bay and at Lambeau Field.

Book Now