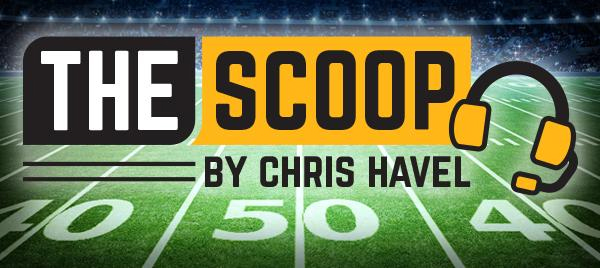 By Chris Havel
Special to Event USA
DB King's injury, QB Kizer's inconsistency are lingering problems as Texans arrive
GREEN BAY, Wis. – Matt LaFleur and his players loved the environment at Friday's Family Night at Lambeau Field, and the fans seemed to enjoy seeing the Packers respond to their energy.
That was one of several highlights.
"Oh, man, what an environment," LaFleur said. "I've never been a part of anything like that in my life. To see – I don't know what the final number was, but when you can almost fill up that stadium on a practice, that's pretty unreal. (It) just shows the passion and loyalty this fan base has, which is awesome."
The Packers drew 56,133 fans to Family Night, much to the amazement of the team's first-year coach and wide-eyed rookies, first-year players and newcomers.
Meet Kenny Clark, Aaron Jones and lots more Packers at our player receptions!
Here are other highlights from Family Night and Sunday's ninth training camp practice after Saturday's off day:
** Defensively, coordinator Mike Pettine has a fairly impressive arsenal to draw upon.
In the team's designated third-down period Sunday, the Packers' defense lined up with Preston Smith, Za'Darius Smith, Kenny Clark and Rashan Gary up front. Aside from Clark, the nose tackle, that represents an entirely new pass rush group.
Thus far, the Smiths and Gary haven't disappointed.
Preston Smith has shown big-picture awareness and already has laid claim to being a defensive leader.
Za'Darius Smith has been impressive in the one-on-one pass rush drills, especially with a couple of wins over David Bakhtiari. He also has been accountable and available.
"That's the one good thing about being here with the other guys, the outside linebacker room, we do a great job of moving," Za'Darius Smith said. "We can go anywhere in a front. We can be over a center, we can be over a guard and I just feel like, I don't want to say that that's my best pass rush or my best run stop individually up against a guard or a tackle. For myself, man, I can play anywhere. I'm just happy that I'm here and I get to do that here."
In terms of the Smiths, you're getting what you paid for.
Gary, the first-round pick, is a physical marvel.
It turns out the pre-draft hype wasn't hype at all. It was fact.
Whatever criticism Gary received for a perceived lack of production at Michigan has been left in the past. Gary plays with purpose and doesn't take plays off.
Clark, who had six sacks and seven QB hits last year, is the glue.
The Packers' defensive front, in terms of pass rush, appears more promising than it has in years.
It will be interesting to see the one-on-one pass rush drills against the Houston Texans this week.
** The defense got a boost with Darnell Savage, Jr.'s arrival at practice after missing eight practices following dental surgery.
Savage, who had his wisdom teeth pulled, returned and immediately was paired with veteran Adrian Amos at safety.
Savage's speed and ability to cover ground will be an instant and apparent upgrade from his backup, Raven Greene. With Savage's return, Greene will be used as the dime inside backer.
Oren Burks, the second-year inside linebacker from Vanderbilt, has been on the field throughout training camp. He is penciled in as the starter opposite Blake Martinez in the base. He also will have a role in the Packers' nickel and perhaps dime defense, too.
Clearly, the Packers were counting on Burks to blossom while considering what to do at inside linebacker in the offseason.
Essentially, the Packers went Burks or bust. It's early, but so far he's been healthy and active. Last year he was neither.
** Offensively, a run on hamstring injuries has sidelined the Packers' top two backs – Aaron Jones and Jamaal Williams. The two were playing catch in the end zone before Family Night.
With Jones and Williams absent, the Packers looked to hone the passing game with some effect.
Marquez Valdes-Scantling struggled a bit, but everyone else from top to bottom played well. Davante Adams, Geronimo Allison (who looks smooth in his return from a serious groin injury), Jake Kumerow and Trevor Davis all showed up.
Kumerow appears to have solidified his hold on the No. 4 job, which is critical for the offense. Kumerow grabbed three passes for 63 yards, including a 37-yard completion from Aaron Rodgers against the savvy Jaire Alexander.
He also caught a couple of impressive 13-yard receptions.
"You can always count on Jake," LaFleur said. "Matter of fact, I think he dinged his finger in the one-on-ones when he caught a ball, too. He's a tough guy. He played through it and made that catch on the right sideline which was pretty incredible."
With Kumerow playing well, which is nothing new, it leaves one or perhaps two spots open.
The battle now is between Trevor Davis and a group that includes rookie Darrius Shepherd, ex-Giants receiver Jawill Davis and speedster Teo Redding.
The toughest question may be whether to keep six or seven.
The lowlights …
** Kevin King was doing so well until he was sidelined with a pulled hamstring last week.
King, who has been injury prone (he's played in only 15 of a possible 32 games), just can't seem to stay healthy.
Tony Brown, the second-year pro from Alabama, has been working in King's absence. Brown made a nice interception of a DeShone Kizer pass and turned it into a 30-yard pick six.
Nevertheless, the Packers are counting on King to be Alexander's bookend. So far, that's not working out.
LaFleur said he needed several days to determine the extent of King's hamstring injury. That sounds like bad news to me.
** Speaking of Kizer, he continues to struggle mightily.
His two interceptions punctuated an awful Family Night. Afterward, he sounded a lot like his predecessor, Brett Hundley.
"If there's a guy in this league who understands what it takes to win, complete a pass, it's me," Kizer said. "There are a lot of ups and downs. It's about staying forward and making sure that everything you're doing is aligned with success on the field. (I've) been having a decent camp. Obviously, to come out on Family Night and have the two turnovers that I did isn't necessarily what I want to do."
** With Mason Crosby just returning from injury, Sam Ficken may have missed out on a great opportunity to unseat him.
Ficken went 9-for-12 on Family Night with misfires from 54, 50 and 40 yards. He capped the night with a 63-yard bomb, which showcased his leg strength.
However, the Packers need consistency from their kicker. Now, it appears Crosby will have every chance to retain the job.