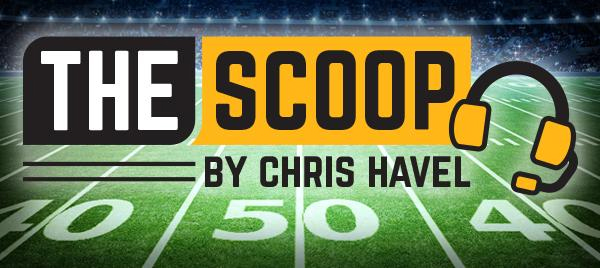 By Chris Havel
Special to Event USA
LaFleur's offense pretty smooth; Defense may lose starter for year
GREEN BAY, Wis. – While the offense was finding its way under first-year Packers head coach Matt LaFleur, the defense and special teams combined to force four turnovers.
It was the difference in Green Bay's 28-26 victory over Houston in their preseason opener Thursday night at Lambeau Field.
LaFleur knows he can't count on his defense and special teams to do that on a weekly basis, but it's a pretty good place to start.
Lots of new game tickets!
Player parties-meet your favorite players with Event USA!
Most impressive, perhaps, wasn't the turnovers the defense and special teams forced. It was the size, speed and effort on display up and down the entire roster.
If the Packers aren't better than last year's 6-9-1 record it will be more than a mild surprise. Winning needs to be ingrained. Preseason game or not this was a good start.
"I told the guys, 'Whether it's regular season or preseason, it always feels much better to win than lose,' so I was happy about that," LaFleur said. "And more than anything else, I thought our guys gave great effort."
Two rookies – one on offense and one on defense – stood out.
Defensively, inside linebacker Ty Summers racked up 10 tackles and was all over the field. The seventh-round pick out of TCU is hoping to make the final roster as a backup and special teamer.
That role could be expanded given inside linebacker Oren Burks' injury, which is believed to be a torn pectoral muscle. It could sideline him for the entire season.
Summers (6-1, 241) made the most of his opportunity. He made the defensive calls while relying on his speed (4.51 in the 40) and strength (27 reps at 225 pounds) to rack up tackles.
"I called the (defensive) plays in college," he said. "So it's something I'm used to doing. In fact I enjoy it."
On offense, running back Dexter Williams played extensively with Aaron Jones and Jamaal Williams out with hamstring pulls.
Williams (5-11, 212) rushed 14 times for 62 yards (4.4-yard average) and also caught a pass for 18 yards. Williams danced a bit too much in the backfield, but he'll continue to improve.
Undrafted rookie Darrius Shepherd, a 5-11, 186-pound receiver from North Dakota State, also impressed.
Shepherd's 14-yard touchdown catch on a high throw from DeShone Kizer showcased his agility, toughness and soft hands. Despite taking a glancing shot to the helmet – he knew it was coming – Shepherd showed the concentration to make the catch.
Shepherd is making a strong push as a back-up slot receiver.
Davante Adams, Marquez Valdes-Scantling, Geronimo Allison, Jake Kumerow and Equanimeous St. Brown clearly are the top five receivers.
J'Mon Moore had two horrific drops and a couple of bobbles before hauling in a nice short catch and a 7-yard TD grab. Moore came back with strong practices over the weekend, but he remains a longshot to make the final roster.
Quarterback remained front and center with the backup battle raging between Kizer and Tim Boyle.
Kizer was 8 of 13 for 102 yards and a touchdown. Boyle was 3 of 5 for 40 yards and two touchdowns.
Neither was intercepted.
I'm still putting my money on Boyle to beat out Kizer.
All the while, Aaron Rodgers stood on the sidelines wearing a headset so he could hear the play calls coming in from LaFleur. The coach-QB communication is critical to success.
"I think, more or less, again, the communication between myself and the quarterbacks," LaFleur said. "You could see when we're at practice sometimes, I don't know if we're playing the music too loud or what, but they're having a hard time hearing me with Walkie-Talkies. They said tonight was crystal clear."
The Packers targeted 13 receivers with nine making catches.
Kumerow caught two for 27 yards and looked smooth as ever. Robert Tonyan (1 for 13) and Allen Lazard (1 for a 27-yard touchdown) continued to build on strong camps thus far.
In fact, Lazard has a chance to make the final roster if the Packers keep seven receivers.
Meantime, Kizer and Boyle played well enough to give the receivers a chance to make plays. They also moved the chains enough to allow the ground game to grow some legs.
When asked what he liked most about his quarterbacks, LaFleur didn't hesitate.
"More than anything else was the command," LaFleur said. "That's what we're looking for. I thought they commanded the huddle. It seemed to me that the communication was point on … I just thought the operation was clean."
Along the offensive line, Lane Taylor started at left guard because he's in a battle with rookie Elgton Jenkins to be the regular season starter. In practice Sunday, Jenkins lined up at right guard with Billy Turner moving to right tackle. It allowed Bryan Bulaga a day off, while giving Turner the opportunity to work at right tackle should the need arise in the future.
It's a wise move by LaFleur, whether Taylor or Jenkins captures the starting left guard job.
"I thought Lane did an excellent job and handled himself the right way and again, it's always going to be about competition," LaFleur said.
The Texans' Deshaun Watson and A.J. McCarron didn't play, leaving 10-year veteran Joe Webb to run the show.
Webb's elusiveness was a problem for the Packers' defense.
However, he also provided them with great film on how to – or should I say how NOT to – defend against a mobile quarterback.
Defensive backs Ka'Dar Hollman (one interception), Raven Greene (a forced fumble) and Will Redmond all played well.
St. Brown's recovery of a muffed punt for a touchdown showed his value on special teams, while punter J.K. Scott was terrific.
Also, the kicking battle between Mason Crosby and Sam Ficken may be winding down. Crosby is healthy and banging footballs through the uprights while Ficken has had too many misses.