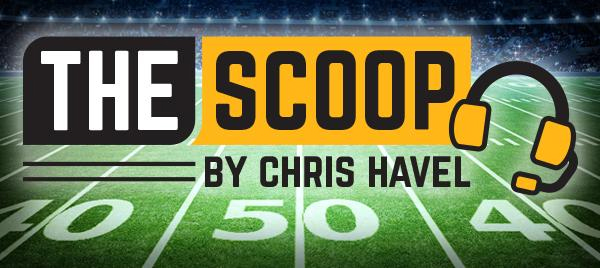 By Chris Havel
Special to Event USA
Green Bay's offense owns red zone while opportunistic defense picks Dallas apart
GREEN BAY, Wis. – The Packers visited "Jerry's World" on Sunday and treated it like a class trip to an amusement park.
They didn't get separated. They didn't split up. They didn't lose their way. They stayed together and stuck to the plan.
Then they took the Cowboys for a ride.
By the time it ended, Green Bay's convincing 34-24 victory over Dallas at AT&T Stadium had the Packers and their fans feeling exhilarated. As for the Cowboys, Dak and Zeke and the rest looked nauseous, just like their stunned, mostly stoic fans.
Next up: Detroit at Green Bay this Monday. We've got your tickets and more!
Certainly Green Bay's victory had its ups and downs, including a dizzying number of injuries and penalties. But at the end of the day, the Packers (4-1) prevailed by playing together as a team.
While Aaron Jones was running through the Dallas defense, the Packers' defense was shutting out the Cowboys in the first half. It enabled Green Bay to build a 17-0 lead en route to the win.
Aaron Rodgers was impressed.
"Preseason, they were talking about Chicago as a playoff team," Rodgers said. "A tough team with that defense … then to come here, the team with Super Bowl aspirations, which they should, because they've got a great quarterback and a great defense. To be 4-1 and first in the division is a real accomplishment."
Rodgers added: "I really like the vibe of this team."
Packers head coach Matt LaFleur concocted a winning game plan despite Davante Adams' absence with turf toe. That plan was to get Aaron Jones plenty of touches in space.
Apparently the plan was easier to see than to stop.
Jerry Jones owns the stadium, but Aaron Jones rented it Sunday. The Packers' running back invited 30 of his closest friends and family members to his Texas homecoming party.
Jones celebrated by rushing for four touchdowns. He finished with 182 yards from scrimmage (107 rushing; 75 receiving) – twice as many total yards as Elliott gained.
"I think I made a pretty big statement, showing what kind of running back I am and what I can do," Jones said. "I feel like I did go toe-to-toe with (Elliott)."
It won't show up on the stat sheet, but Jones even completed a pass – to his brother, Alvin – after one of his touchdown runs.
LaFleur awarded Jones the first game ball of his career.
Jones, in turn, tried giving it to his offensive linemen. It's probably the first time he's ever said no to getting the football.
"I tried to give it to the linemen because without them I'm nothing, along with the rest of the blocking unit, but the linemen gave it back to me," he said. "They were like, 'No, you're home, you're in Texas.' You take this ball."
When Aaron Jones wasn't slashing through Dallas' defense, Aaron Rodgers was making enough plays to keep the chains moving and the Cowboys (3-2) on their heels.
Rodgers was 22 of 34 for 238 yards and an 85.2 passer rating. He completed passes to nine different receivers. That included 18 completions in 19 targets to the running backs and tight ends. He was sacked twice and didn't turn the ball over.
"I've had some good games here," said Rodgers, who is 4-0 at AT&T Stadium. Matt Flynn rallied the Packers to a 37-36 win here six years ago.
"Four good games," he added.
LaFleur incorporated the jet sweep and a variety of nifty screens to keep Dallas off-balance. It was an impressive display without Adams and center Corey Linsley, who was injured after 19 plays. Lucas Patrick played the final 55 snaps and held up well.
The Packers may be looking to add a veteran receiver before the Oct. 29 trade deadline. My advice would be to fully explore rookie Darrius Shepherd's ability to play effectively in the slot. If that proves to be a reach, then I might trade for a receiver such as Denver's Emmanuel Sanders – a proven, capable veteran.
Defensively, the Packers rebounded from the Eagles loss.
Preston and Za'Darius Smith combined for three sacks and constantly hounded Prescott throughout. The Dallas quarterback was 27 of 44 for a whopping 463 yards but had little to show for it. He threw for two touchdowns and three interceptions.
Amari Cooper took Jaire Alexander to school on a couple plays to finish with 11 catches for 226 yards and a touchdown. Still, Alexander intercepted a pass that bounced off Cooper's hands and returned it 38 yards to set up the Packers' first touchdown.
Chandon Sullivan and Kevin King also had interceptions, while Will Redmond and King posted nine tackles each.
Elliott, the Cowboys' explosive running back, eked out 62 yards in 12 carries with a long run of 14 yards. He made a clever catch along the sideline late in the game, but was largely ineffective.
The Packers have an extra day to prepare for Detroit (2-1-1) which is coming off its bye week. They meet on Monday night at Lambeau Field with first place in the NFC North on the line.
The Lions are a much-improved team from a year ago.
Then again, so are the Packers.